Salvage Union is a new RPG from Leyline Press, the publisher created by Aled Lawlor (Mew-Tants) and Panayiotis Lines (Shadow of Mogg).
The tabletop roleplaying game is designed with the Quest RPG system from The Adventure Guild and will launch a Kickstarter in December. The alert page for the Salvage Union campaign is already live.
Set in a post-apocalyptic world that's not Earth but is similar to it, Salvage Union casts players as salvagers living on a towering Mech known as a Union Crawler.
On these Mechs, characters must try and scrape and survive by scouring the wastes for resources. Challenges include bio-mecha horrors, alien constructs, wasteland raiders and the Corpos, who own most of the resources that can actually be found on the land.
Virginia Page (Star Trek Adventures, John Carter of Mars) and Diogo Nogueira, an ENnie-winning author, are working on the project. Artists Hamish Frater, Francesco Silva (Junk Lords) and Alex Connolly are also involved.
A free quickstart to Salvage Union is promised, and first access to that will be for people subscribed to the Leyline Press newsletter. Playtesting happens ahead of the Kickstarter launch.
Salvage Union spreads
Mock-ups of the RPG suggest the following aesthetics.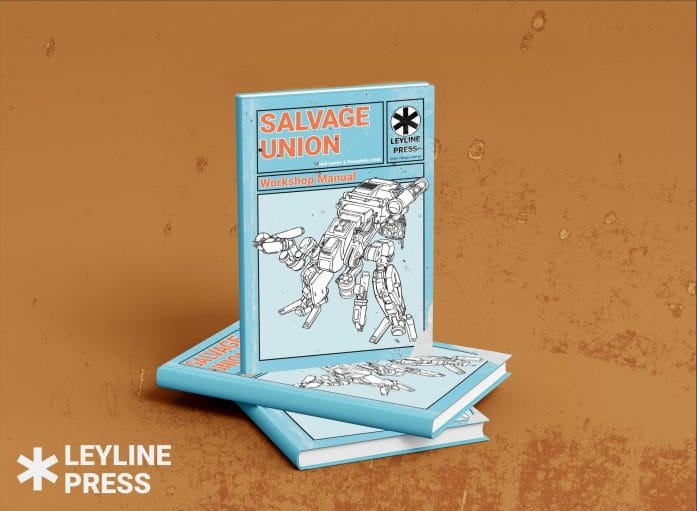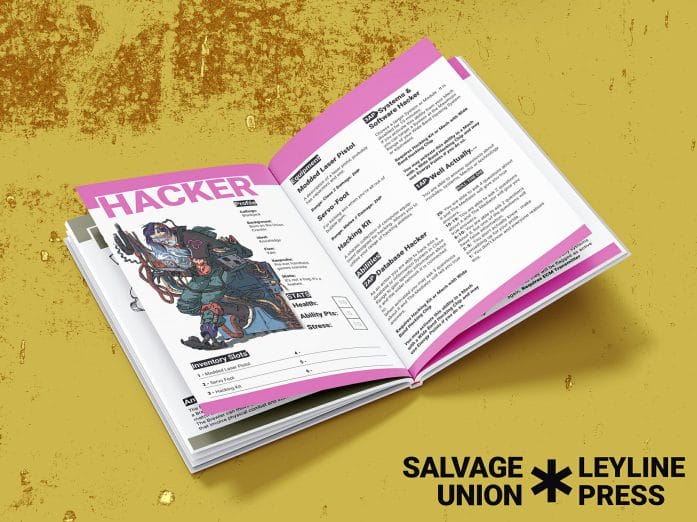 Quick Links
What do you think? Measured observations are welcome and you can leave them in the comment section below.