🐙Sponsored Post paid for by Geek Native. We may earn a commission on sales.
Disney princesses are famous, iconic, and A Thing (™) but what about the splendidly wicked Disney evil witch.
Of course, witches in these stories are always evil and nothing like the resurgence of Wicca we have today. These witches are a costume and not a culture; they're a work of fiction.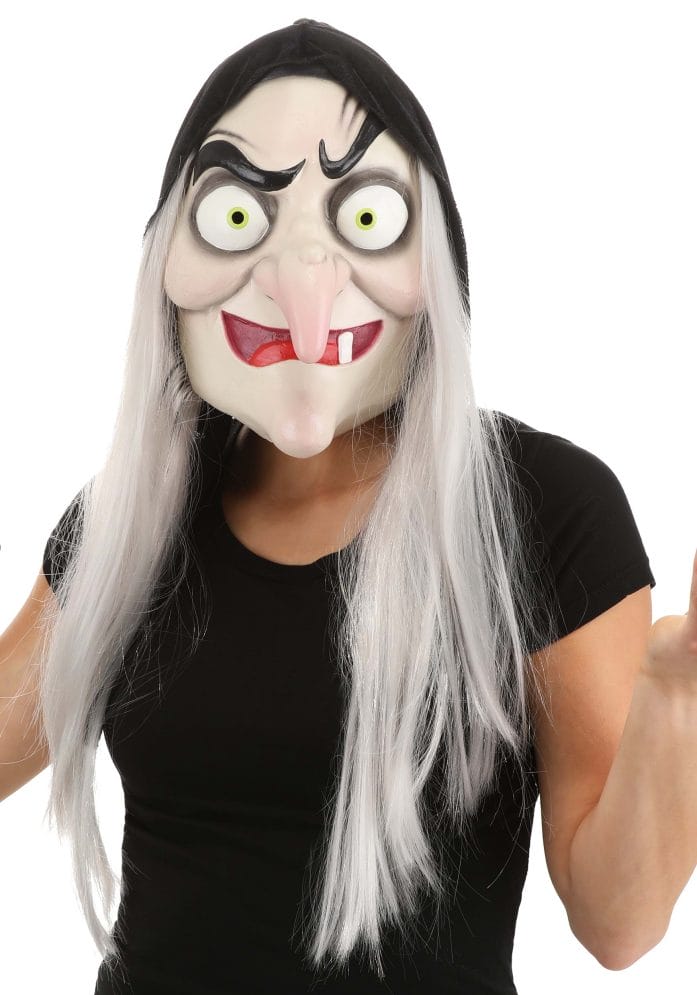 This full-head mask is slit at the back for access and comes with an attached velour hood and stringy white hair.
A note of caution is the eye holes, as the mask is, so eyeball heavy the peepholes are tiny, limiting your vision.
We get to call her a Disney witch as this is a fully licensed product.
Quick Links
Ready for another mask? You can use this teleport link to leap to another random sample.