Dingo was talented enough to make a YouTube animated series of their D&D campaign. Two dozen episodes, millions of views later and now Hit Point Press is helming a Kickstarter for the 5e setting.
It's a jungle campaign setting with more wild magic, curses and fun additions to D&D campaigns. The Kickstarter asked for $10,000, with an entire month left to run, there's more than $650,000 pledged. You can leap on board via the project page.
A book with 30 new spells, 30 new items, and more than 35 deadly monsters is on offer.
Fool's Gold: Into the Bellowing Wilds also contains new races, new backgrounds and 8 new subclasses. There's a whole new alchemy system, an adventure and lots of lore for the world.
I hadn't stumbled onto Dingo Doodles before, but this video is a nice introduction.
Delve into the Bellowing Wilds, discover the rich lore of the world, and find out what happened to the ancient Foreclaimers who disappeared thousands of years ago, leaving ruins, mysteries, MECHANICAL DRAGONS AND DINOSAURS, and awesome treasures behind…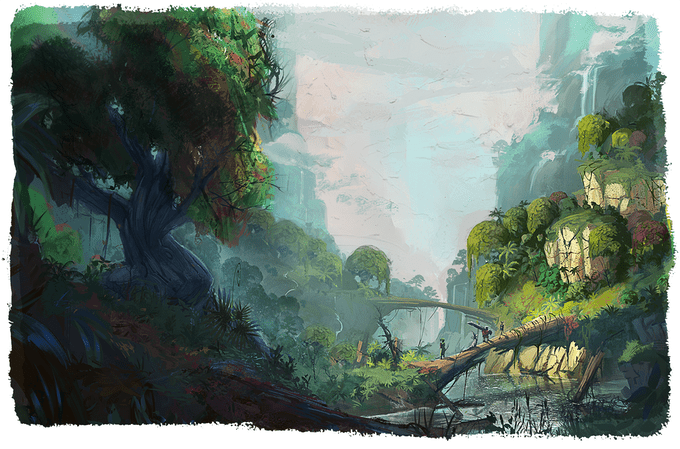 A pledge of $20 is enough to unlock a printable PDF with reference cards, maps and standees. This is the deluxe version and will retail for $30 later.
The hardback is a thank you at $50, with shipping to pay later, and it comes with the PDF. The book will be at least 200 pages.
Minis are also funding in the campaign, and you can get the PDF and STL files for $50 instead.
The box set for the campaign and exclusive Tarrasque Pin becomes available at $80. The 12″ "mini" is added at $120.
Pledges at $250, many hundreds of people have found, get the PDF, the deluxe boxset and pin.
Add-ons are an option, so people can go even higher, and delivery is slated for September 2022.
Take part in Geek Native's community by sharing a comment below.