A listing on Amazon suggests Wizards of the Coast will reveal the name of a new D&D hardcover on Tuesday.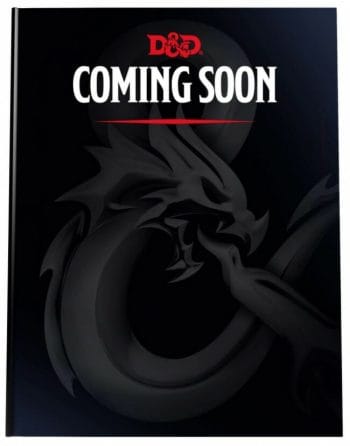 Pre-orders are open on a placeholder page on Amazon.com for "Dungeons & Dragons March 2022 Title". The description of which is;
Tune in on October 12 to find out what adventures await.
Strixhaven and Fizban have been announced, are delayed to 2022 but have pages of their own. Two settings are expected, at the very least.
In terms of timing, the listing appears a day after the playtest Unearthed Arcana revealed some multiverse races, including several Spelljammer ones.
Previously, UE playtests have been coordinated with new book announcements, specifically Strixhaven.
The only other clue we have is the weight of the untitled March 2022 D&D book. That's 1.25 lbs.
1.25 lbs isn't a huge hardcover, Van Richten's Guide to Ravenloft is 2.1 lbs, according to Amazon. Witchlight is heavier, at 2.3. A good fit is Candlekeep Mysteries, which came out in March 2021.
Candlekeep was 1.25 lbs, 224-pages and an adventure book.
Quick Links
Find out what Geek Native readers say about this in the comments below. You're welcome to add your own.