The trailer for Miss Kuroitsu From the Monster Development Department, due out in Japan this January, has been released.
The Quad production is directed by Hisashi Saito. Hisashi is joined by The Testament of Sister New Devil alumni Kazuya Morimae, who provides character design.
The anime is one of those shows that give you the elevator pitch in the title! Kuroitsu is a junior researcher at the Superhuman Research & Development Department in an organisation called Agastya.
Agastya isn't the goodies; they're the villains who oppose the world-saving superheroes.
What's life like for Kuroitsu in Agastya? PowerPoint presentations, of course, the group is evil. There's also some modification to their super-soldiers but with limited budgets, not enough time and no vacation.
There's a manga with a second series on the way via Flex Comic, but no sign of the title on ComiXology.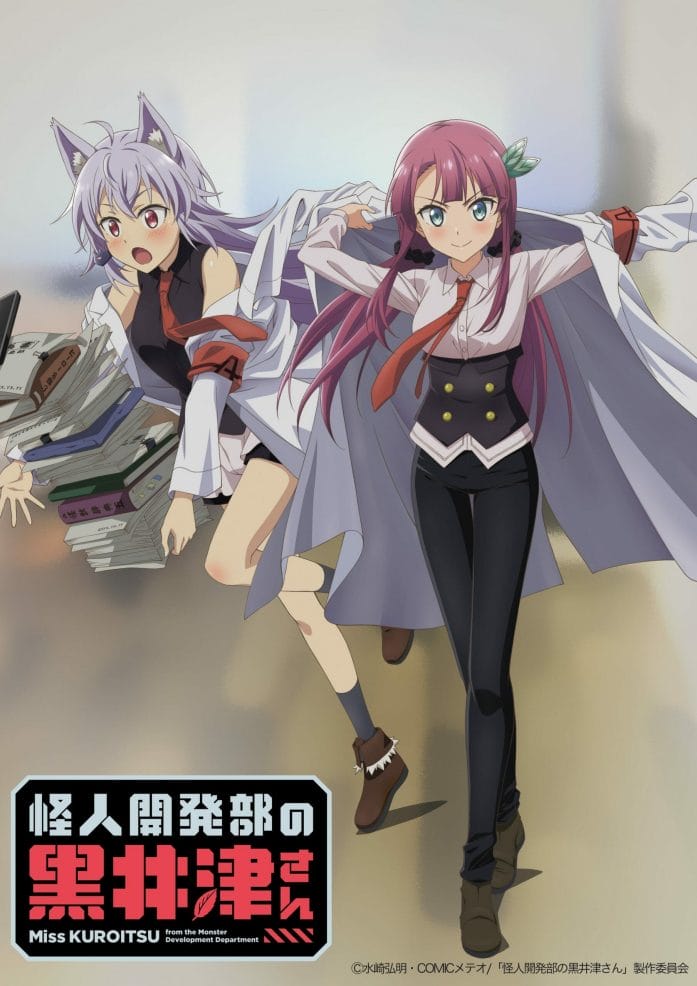 Via Anime News Network.
Meet the Geek Native community by starting a comment conversation in the section below.