There's no doubting the value Mike Shea and Sly Flourish bring to the roleplaying games community. The seventh Kickstarter from Shea is called "The Lazy DM's Companion", an ironic title given how unlazy people have been to get the project this far.
In the 5e guide, there's an abundance of generators and guides to help run fantasy tabletop games. It's about ten times over target, and you can join in from the project page.
The Lazy DM's Companion isn't the first, Lazy has history, and it dates to at least 2018 with titles like The Lazy DM's Workbook.
There's a free to download sample (PDF link) that showcases 17 pages of the new entry to the series.
The final product will be 64-pages long and include;
RPG tools
RPG tips
Building a group
Safety techniques
Session zero guidelines
One-on-one advice
Tips on playing online
How to teach new players
Tips on one-shots
Guidelines for the theatre of the line
Guidelines on point crawls
Zone-based combat
The Lazy DM's Companion includes a number of maps drawn by Daniel Walthall built for the same kind of versatility, including overland maps, castle ruins, dungeons, and caverns. Each map is intended to serve multiple themes in multiple ways, working hand-in-hand with the adventure generators included in The Lazy DM's Companion.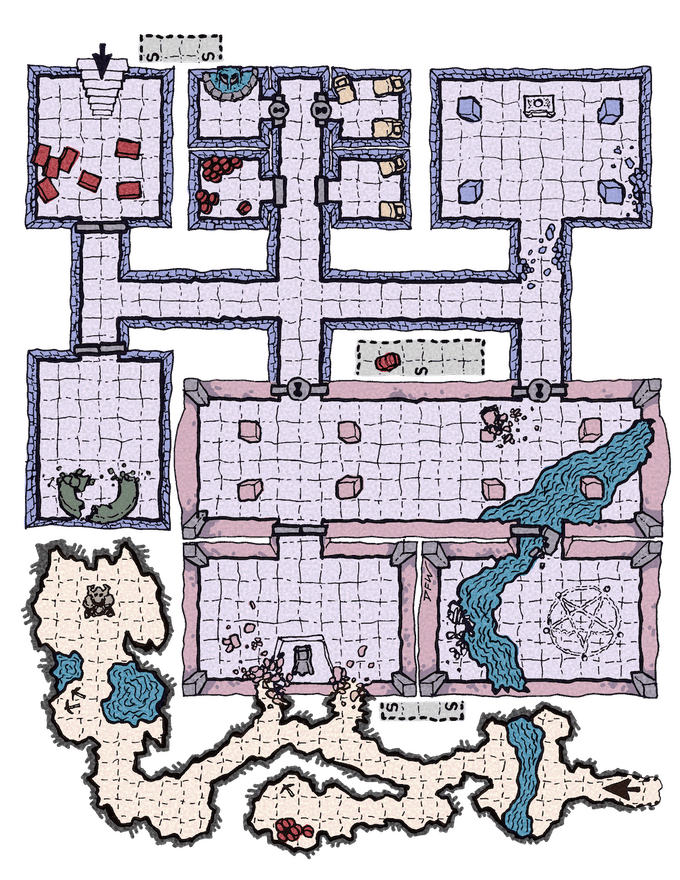 A pledge of $2 will get you future access to the BackerKit, and if you can step up to $10 from the outset, you'll secure yourself both the Lazy DM's Companion in PDF and the accompanying VTT Map Pack.
The complete Lazy DM series is available in PDF as a reward to backers at the $20 level, which is exceptional value. Over a thousand gamers have leapt at the chance.
Then, at $25, you get the softcover with PDF for the Companion with shipping and VAT added later.
The final tier, $75, rewards backers with the PDF bundle, the softcover, the hardcover for Return of the Lazy Dungeon Master and spiralbound Lazy DM's Workbook.
Join in the discussion below, start us off or pop over to the chat portal.