Goodbye, Don Glees! is a beautiful anime about friendship and adventure.
The story starts with Roma and Toto, boys who make friends and call themselves "Don Glees". A third boy, Drop, joins the group and persuades them out on an adventure that winds up in Iceland.
Atsuko Ishizuka and Madhouse's original anime is set to open in Japan in 2022. It's a different project for Ishizuka, who previously worked on "No Game, No Life Zero", and is her first feature-length.
Kadokawa will distribute the film, and so there's every chance of a streaming platform, at the very least, picking it up.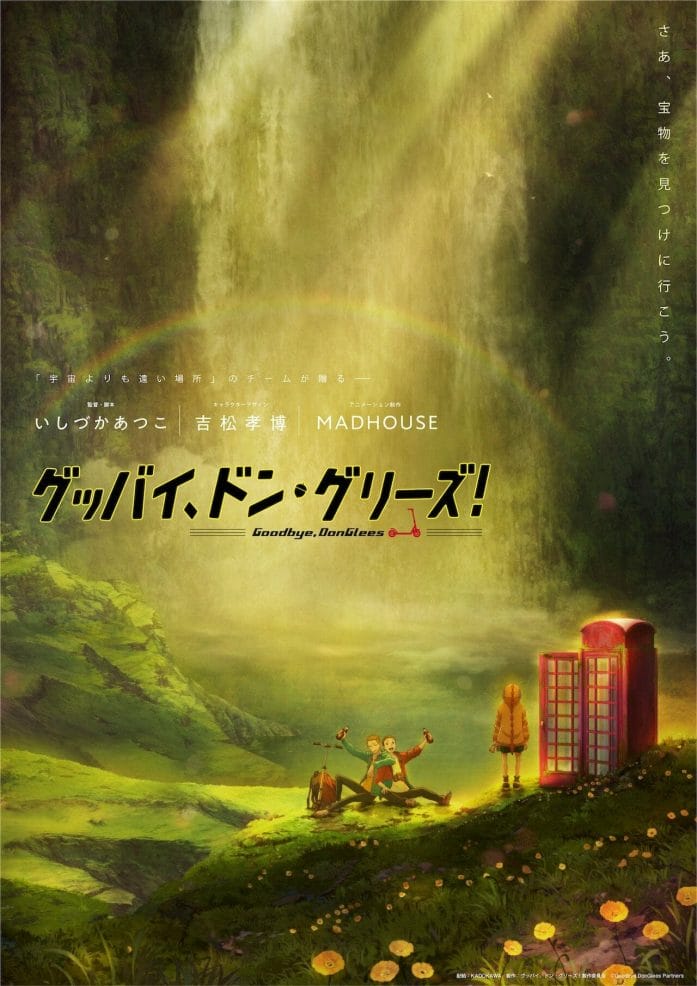 Via Anime News Network.
Take part in the community by leaving a thoughtful comment below.