The first 10 minutes of Fate/kaleid liner Prisma☆Illya: Licht – The Nameless Girl are live on YouTube with permission.
The anime gets its cinema release in Japan this weekend.
Licht – The Nameless Girl is one in many Fate/kaleid liner Prisma☆Illya shows at this point and slots in as a sequel to the fourth season of the TV series.
Here's the official synopsis;
A brief respite from the fierce battle with Ainsworth. After rescuing Miyu, Illya and the others are told by Shirou Emiya from a parallel world about Miyu's past and the Holy Grail War that took place in this world. Ainsworth sacrifices Miyu in order to save humanity, while Shirou decides to become an enemy of the world for Miyu's sake. In the face of these two incompatible justices, Illya vows to protect all, and throws herself into the battle once again.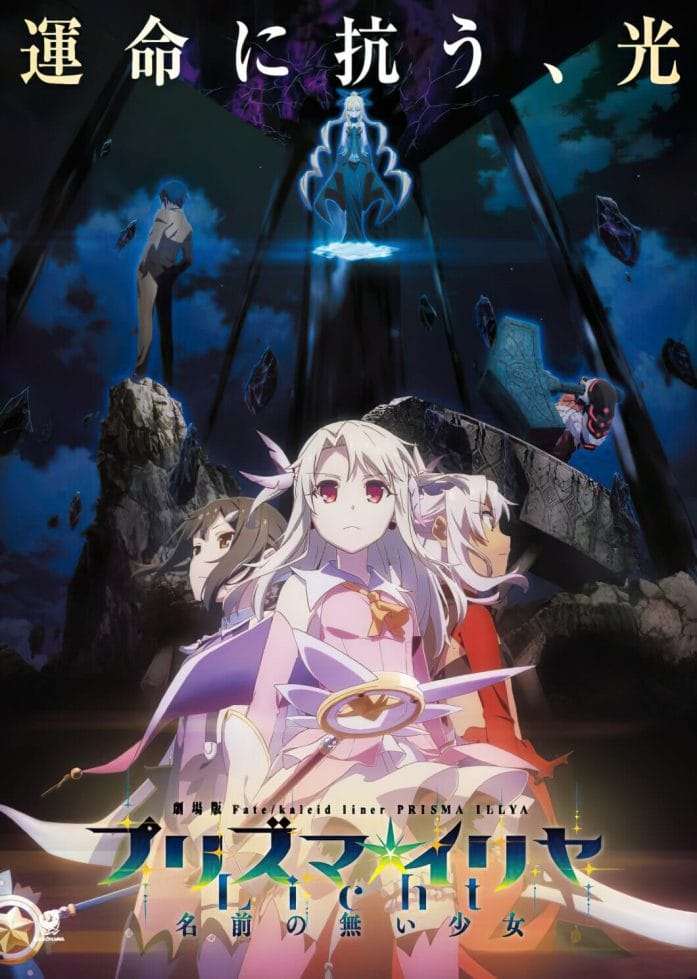 Via Crunchyroll
Get involved with the conversation. Leave some thoughts below.