Welcome to the Irregular Reconnaissance scout report for anime.
This reoccurring, if haphazard column, is a punchy set of mini-reviews, discussions or observations on a half-dozen or so anime titles. The goal is very much to give a snapshot judgement; a thumbs up or a thumbs down.
You can use the column to research new anime to watch or do a little bit of research before committing to a few episodes.
Irregular Reconnaissance is a very different creature to Routinely Itemised where we tend to go back over RPG stories on the week before. IR != RI. What both columns have in common, though, is that they both benefit from your input. If you've seen any anime recently, old or new, and have a mini-review or a recommendation to share then let us hear about it in the comments below.
Ajin
Season 2, Episodes 1 to 10
Back in Irregular Reconnaissance: Anime #31 I said I wished there was more of Ajin to watch than season 1. There is. Netflix has season 2.
It's not so good.
Okay, Ajin 2 is pretty good, but it doesn't have that wonderful sense of discovery and mystery as the first one. It doesn't have the gut punches and emotional pull, but you can tell it's trying.
The series is about a tiny number of people who don't really seem to be able to die. And some of them want to take over the world.
Status: Season 1 is recommended and if you like that it's a shame to miss season 2.
Where: Netflix
The Seven Deadly Sins
Episodes 1 to 24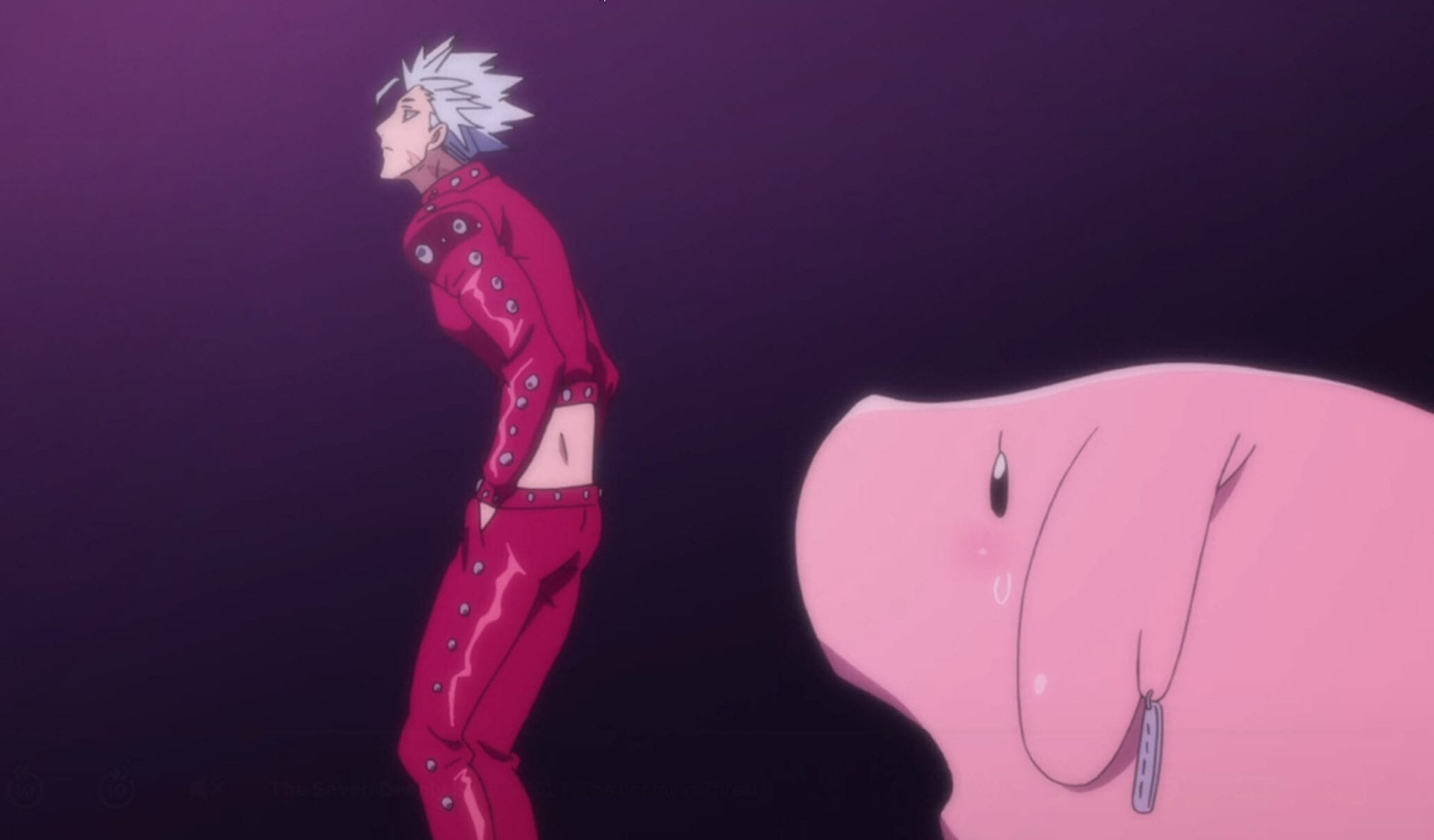 This is a weird mix of creepy and cheesy, but I enjoyed it anyway. Does that make me a bad person?
We have got a runaway princess who ends up ensconced with a renegade group of warriors known as The Deadly Sins. We don't get to meet all seven in series one.
Some of the characters are giant pigs, others are just giants, and the main hero of the piece seems to be quite sexually aggressive with the princesses. Anime stuff.
Status: Don't overthink this and you'll probably enjoy it.
Where: Netflix
Little Witch Academia
Season 1, Episodes 1 to 13. Season 2, Episodes 14 to 25
This doesn't quite have the charm of the one-shot wonder that delighted the internet and led to a successful crowd-funding. It gets close.
We've friendships and foes in a school of magically talented (or not so talented) girls. There are secret missions and a whole lot of family-friendly fun.
The characters are great, the illustration looks lovely, and the plots are surprisingly clever.
Status: Recommended
Where: Netflix
Cyborg 009: Call of Justice
Episodes 1 to 10
This is my favourite Cyborg 009 so far, but that's still not enough to rate it too highly. I didn't watch any of the original series and so don't have the nostalgia that the reboot leans on.
We've CGI style animation and a group of 'trying to be retired' cyborg heroes who get sucked into one last mission.
There's plenty of action and thrills. There's actually some plot twists to keep you on your toes too, but other parts feel a bit like pandering to favourite characters or adventure by trope.
If you suspect this is your thing; then it probably will be, but I don't think it's worth queue-jumping over something else you know you'd like.
Status: Worth a watch.
Where: Netflix
Samurai Champloo
Episodes 1 to 26
It's good, but it's not Cowboy Bebop. The comparison is made because Shinichirō Watanabe directed both.
There are three main characters; Fuu a young woman who essentially runs off with Jin and Mugen to look for the "samurai who smells of sunflowers". Jin and Mugen are warriors with widely different personalities and temperaments.
Characters are long-limbed and lanky, but the action can be fast and intense. There can also be long periods of no action, of roaming around and conversation.
Status: Recommended
Where: Animax
Find out what fellow roleplayers are talking about with one quick scan of the chat portal.