A new four-part series from the Edgar and Shamus award winner, co-founder of Hard Case Crime, Charles Ardai, will launch in September.
Illustrated by Ang Hor Kheng, published by Titan Comics and Hard Case Crime, Gun Honey follows the world-leading weapons provider Joanna Tan. If you need a weapon, Joanna will get it for you.
Tan's expertise comes with consequences, though. After smuggling a gun into a high-security prison, an action that results in the escape of a brutal criminal, the US government pins her down with an ultimatum. Catch that criminal or take his place.
Charles Ardai told press;
Gun Honey is a project I've been working on ever since we launched Hard Case Crime Comics five years ago, and I'm thrilled to finally get to share it with readers. Anyone who loves Modesty Blaise or Alias or Uma Thurman in Tarantino's Kill Bill will be drawn to Joanna Tan's story the same way I was, and anyone who loves great comic book art will be floored by Ang Hor Kheng's stunning debut.
Gun Honey preview
Gun Honey alternative covers
Issue #1 Cover B
Robert McGinnis
Issue #1 Cover C
Ang Hor Kheng
Issue #1 Cover D
Andrea Camerini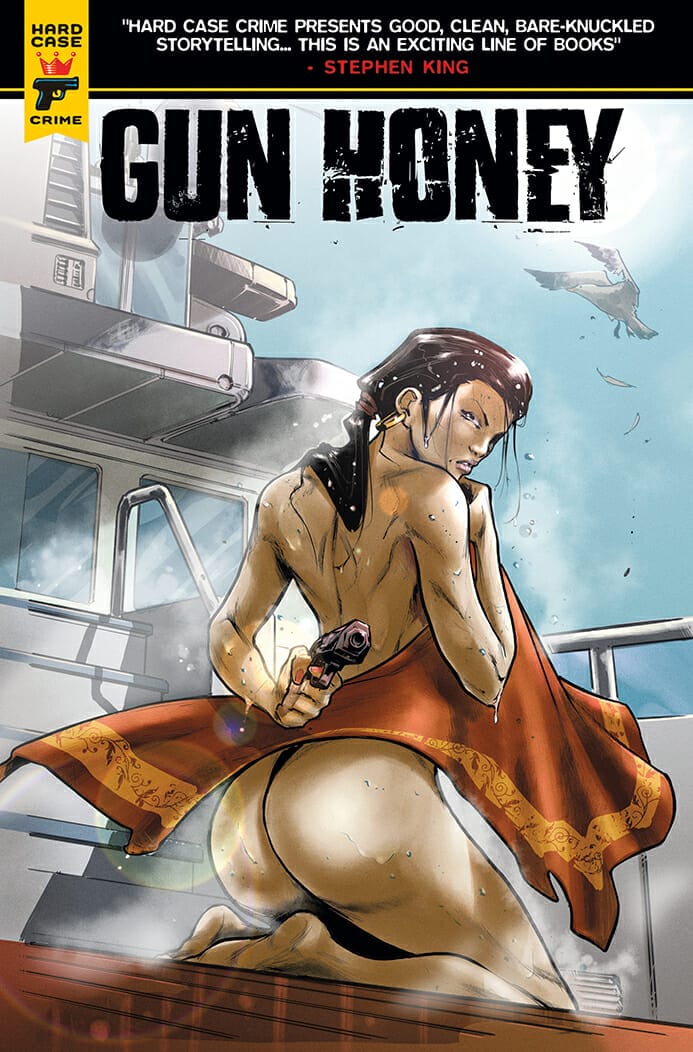 Issue #1 FOC Variant
Adam Hughes
Quick Links
Teleport over to the chat portal to learn how to unlock comment badges.