Based on the classic Disneyland ride, Jungle Cruise looks like it might be pitching to be the next Pirates of the Caribbean. They may even have got some of the encounters from there.
Dr Luly Houghton travels from the UK to the Amazon, searching for a tree with extraordinary healing powers. There, perhaps rashly, she hires Frank Wolff. Emily Blunt and Dwayne Johnson are cast in the roles.
Directed by Jaume Collet-Serra, the movie also features Jack Whitehall, Edgar Ramirez and Jesse Plemons.
The supernatural thrills are entangled in rainforest adventures, quirky characters and plenty of action.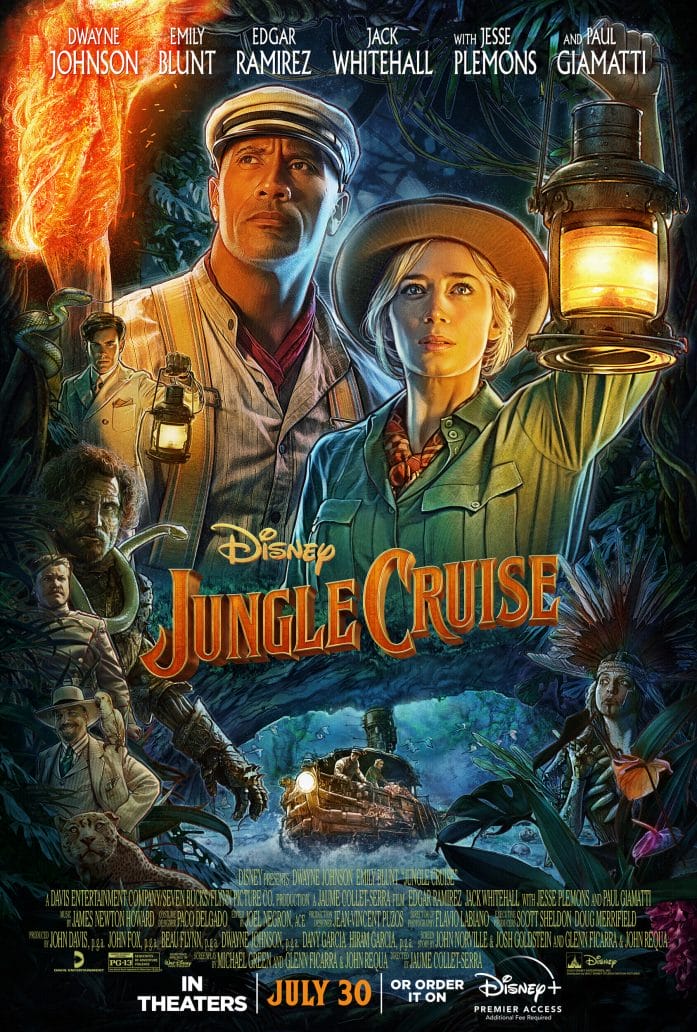 Jungle Cruise is not just coming to Disney+ with Premier Access at the end of July; it is also lined up for a cinema release. The usual suspects, sites like Fandango have their alert pages ready but are not yet ready for bookings.
Take part in the community by leaving an interesting comment below.