Astral Tabletop is a browser-based virtual tabletop with free and paid for tiers.
The platform has a partnership with DriveThruRPG. Chaosium has become one of the first major publishers to take advantage of that relationship by selling Astral modules for Call of Cthulhu via DriveThruRPG.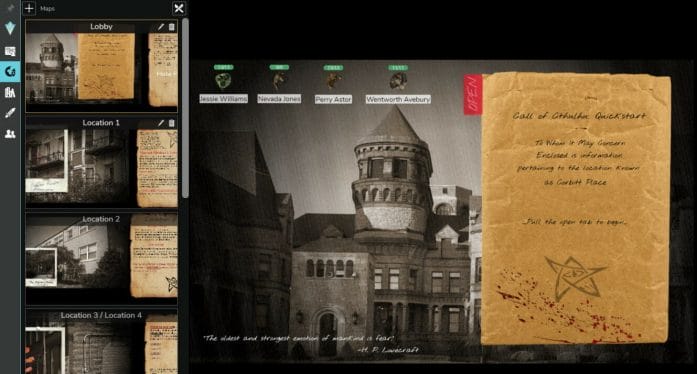 Available now as Astral modules are three adventures from the Call of Cthulhu 7th edition Starter Set.
The three new modules are;
Free Quick Start
It's also worth noting that the Call of Cthulhu 7e quick start is a free download and comes with Astral integration.
If you order the 48-page quick start download from DriveThruRPG, you will be emailed a link that unlocks the quick start content in your Astral account.
Check out the comments below to see what other Geek Natives think.