Modiphius' 2d20 RPG Dune: Adventures in the Imperium costs £250 for the Collector's bundle and sold out.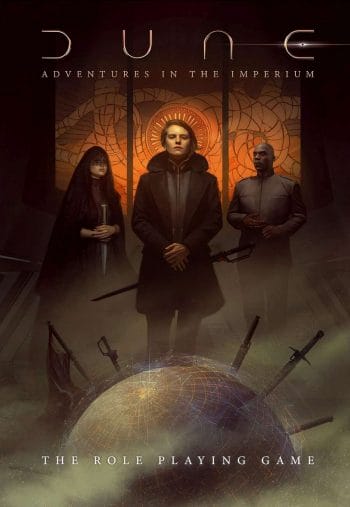 The good news is that the digital edition of the core rules is out today on DriveThruRPG and costs $19.99.
The Dune RPG a 336-page book set in Frank Herbert's influential and popular sci-fi series. Characters in the game will run or work for noble Houses and become involved in dangerous spy networks, spooky Bene Gesserit Sisters or guerillas such as desert Fremen.
The core rules are a complete set of rules to run adventures on Arrakis and is an adapted version of 2d20, with Modiphius' game engine adapted to suit the setting.
The download looks at the Imperium with its factions, history, technology, culture and faith. If you're new to RPGs, perhaps lured in by this title, then there's help for you in the book as well as techniques for experienced GMs on how to run Dune-themed intrigue games.
The adapted 2d20 rules include guidelines for creating your own noble House, a minor one or a major, and how to angle architect play where the characters are puppet masters moving agents and assets around to defeat rival houses.
The core rules also come with a pre-written adventure to illustrate the deadly and byzantine plots of the Imperium on the contested planet of Arrakis.
Quick Links
Why not leave a comment below and get to know other Geek Native readers.