It's a busy time for Onyx Path Publishing. They've announced one of their RPG lines, Scion, has a TV show ready for production and another has funded on Kickstarter.
Trinity Continuum: Adventure! is the next RPG in the Adventure! series offers new edition mechanics and is set in an expanding timeline of a pulp action alternative 1930s. The publisher asked Kickstarter for $35,000 to print the book and collected over $70,000. You can see the latest total and join in from the project page.
Onyx Path says they will expand the Trinity Continuum timeline with future supplements, but time won't be a straight line. There will be no meta-plot. Instead, anything can happen, and you decide what will.
After the explosion of Doctor Sir Calvin Hammersmith's "telluric engine" early in the 20th century, people the world over begin to demonstrate extraordinary capabilities. Stalwart individuals with the strength to pull a safe from a wall, or the quickness of hand to pluck a bullet from the air. Mesmerists with the ability to cloud mens' minds or see visions of distant places. Valiant daredevils with unparalleled skill or luck. Collectively called the Inspired, the newly-formed Æon Society for Gentlemen is on a mission to guide the Inspired, catalog telluric phenomena, and shepherd humanity to a better place.
A pledge of $25 will get you the Trinity Continuum: Adventure! PDF, a discounted print-on-demand coupon and access to manuscript previews.
A step up to $55 gets you the Trinity Continuum: Adventure! in hardback and all of the above.
There's only one other tier, and that's for retailers.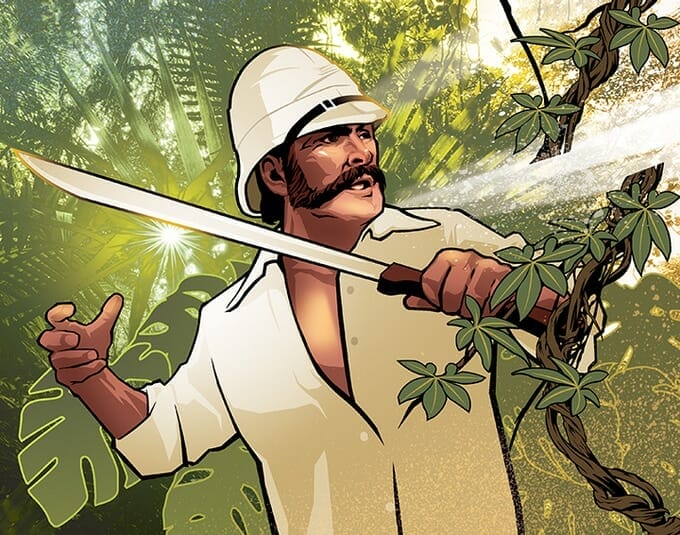 Onyx Path is managing expectations with the dates. The final delivery for the PDF is January 2023, and the hardback is September 2023.
However, throughout the campaign, backers will get access to the manuscript development previews of the game and will be able to see OPP's progress. after that
What do you think? Share your input on this article in the section below.