The award-winning designer of Frostgrave, Joseph McCullough, has teamed up with the illustration team at Brainbug Design and Osprey Games to release The Silver Bayonet: A Wargame of Napoleonic Gothic Horror.
The Silver Bayonet is a 28mm miniatures game that'll use a dedicated line from North Star Military Figures.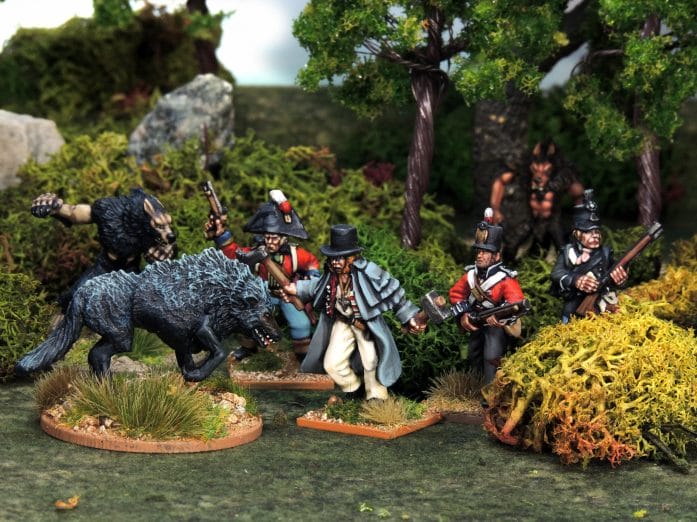 The wargame is set in a Europe overwhelmed by conflicts, not just from the conquering Napolean but the forces of shadows such as vampires, werewolves and ghouls.
On the battlefield, riflemen and swordsmen stand shoulder to shoulder with mystics, occultists and even supernatural allies.
The Silver Bayonet will support solo play, co-operative play and competitive play as your army takes on others. As is typical of Joseph McCullough games, this one can be played through a series of interlinked adventures with soldiers gaining experience, or wounds, or individually.
A blog post from Osprey announces the game and quotes McCullough;
I am, first and foremost, a fantasy wargamer, but I have always been drawn to the ornate and colourful uniforms of the Napoleonic Wars. I wrote The Silver Bayonet to give players (and myself) the excuse to assemble a small team of Napoleonic soldiers, drawn from different units and branches of service, and to pick up a few weird creatures to go with them! It was also a great chance to stretch myself as a designer and develop a completely new skirmish system that fit this dark and gritty theme."
Leave your thoughts below or pop over to the chat portal to find out what people are saying across the site.