Cyberpunk RED publisher R Talsorian Games has made a 28-page supplement for the popular tabletop RPG available for free.
Single Shot Pack is designed to get you playing a standalone game of Cyberpunk RED at short notice. It's not a quick start.
Imagine that you've had some players cancel at short notice, but the rest of the group is on the way over. You need the whole group for the plot to progress without falling apart and so running a one-shot instead is the best option.
You don't want to spend the entire session rolling up new characters just for the one-shot, though. That's the problem the Cyberpunk RED Single Shot Pack aims to solve.
The download includes 10 different pre-generated characters made via the Streetrat method. That means they're ready to play, but RTG have left the Lifepath as a still-to-do, which's quick to finish off and gives players agency over the characters they'll have for the night.
There aren't any pre-written adventures in the freebie, but there are six NET Architectures. Each one of these is the framework of problems or encounters that will demand attention from your players.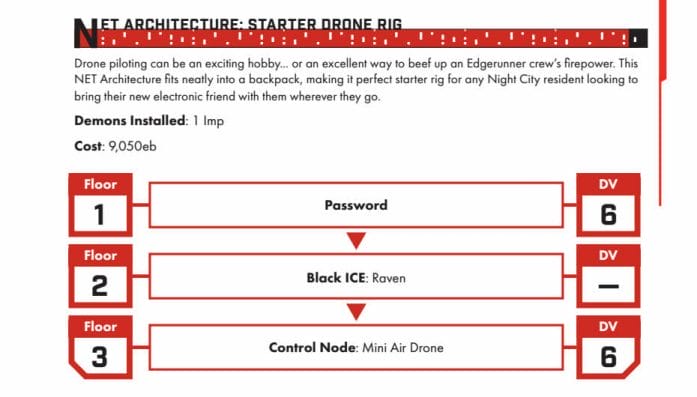 The six NET Architectures are;
Starter Drone Rig
Conapt Security
Oasis Security
Clinic Security
Small Corp Facility
Vault
Virtual cover art by Neil Brandquinho.
Quick Links
Take part in the Geek Native community by sharing a friendly comment below.