Tomorrow is Valentine's Day and so, sorry to say, it's too late to grab one of these Mochii Makes Pokemon Valentine's Day cards but perhaps someone has got one for you?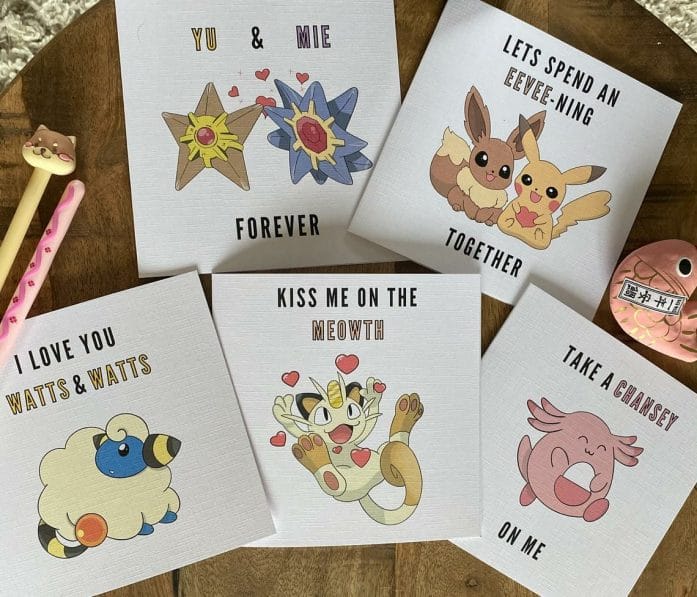 Let's take a closer look at the five cards the clever Etsy boutique has on offer.
Pikachu & Eevee
Lets spend an Eevee-ning together
Staryu & Starmie
Yu & Mie forever
Chansey
Take a Chansey on me
Mareep
I love you watts & watts
Meowth
Kiss me on the meowth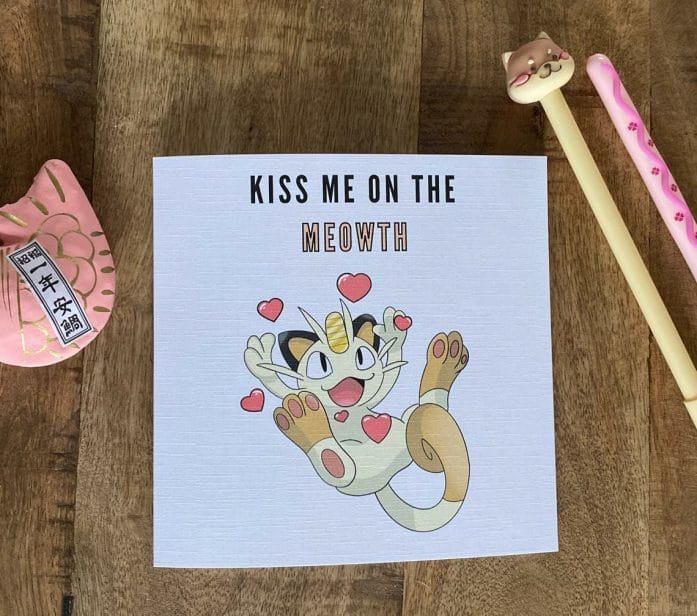 The handmade cards come from Winchester in England. Mochii Makes kawaii and geeky art, and there are bookmarks, stickers and lots of birthday card options available.
Did you miss out? If some last-minute digital Valentine's Day cards are needed then why not check out these D&D inspired Valentine's Day cards, these geeky ones, these D&D monsterous ones, these adorable ones, these dorky ones, these Transformers inspired ones, or even these cheesy Hobbit Valentine's Day cards.
Quick Links
You can find thoughts and opinions on this article in the comment section below.