Valentine's day is an unforgettable romantic holiday between two people. In a happy relationship, Valentine's day is something that you'll only ever forget about once. Set a reminder for February 14 this year [or the next year], and check out some of these great two-player Valentine's day tabletop games.
Games for two players can be the perfect date. Just make sure that both of you know it's a date, and that one of you is okay with losing.
Honeymoon Bridge
Bridge (also called contract bridge) is a trick-taking game that requires a standard 52 card deck, with teams competing to win 'tricks' against a decided contract. Normally, the game is played in teams, but Honeymoon Bridge makes the game into something a little more private.
Deals are the same, with 13 cards allocated to each player. Scoring is kept standard, with each 'trick' worth the same points as regular contract scoring.
It's the perfect card game for alone time with your partner.
That's why they called it honeymoon bridge.
You'll forget about the cards when it's going well.
Senet
Senet is one of the most famous board games from ancient Egypt.
Similar to games like chess and backgammon, the point is to capture your opponent's pieces. Traditional games of Senet were played between two players, though probably for different reasons than a Valentine's day games night.
Each player gets five pieces.
These go on a board with three rows, containing ten squares each. Players throw sticks [because, well, no dice] and placed pawns on the squares marked with: I, II, III, X, O. Movements are meant to capture other pieces, and no two pawns may share a place.
Games start in the upper-left corner, and then move towards the right. Once you reach the end of the row, you start at the first square of the next column.
At least, that's one set of rules that experts have reconstructed from what we think. We might find out that we were wrong about this one, and that the game was actually an early example of violent sports betting.
Just make sure your love life isn't anything like Cleopatra's.
Chess
Chess is a game of strategy, but it gets a lot more interesting when chess is played with someone you actually like.
If your relationship is secure enough for this game, chess is still one of the best games that you can play with someone – and while there are weirder versions of it, traditional chess games are for two.
It's not necessary to know the names of openings or endings to be a good player. As long as you can remember how the individual pieces move, you're fine: that's what has kept chess a popular game for a long time.
Neflix and chess?
7 Wonders Duel
If you remember games like Age of Empires or Caesar, you're a very specific kind of gamer couple today – but you also might love a competitive game called 7 Wonders Duel.
This is the smaller version of 7 Wonders, which condenses the basic gameplay into an easier version. Duel is meant for two players, which is why it's on this list.
Users create Buildings, and strategically create Wonders: the whole point of the game is to build something that's better than your opponent.
If you almost never win an argument, then you might win this. Give it a try!
Exploding Kittens
Exploding Kittens is the perfect, quick game for couples who love weird art and cats. It's played with cards like Taco Cat, and it can be hard to explain to anyone who hasn't played it yet.
Fan of the Oatmeal web cartoons?
Don't remember the Oatmeal web cartoons?
Exploding Kittens is great either way.
Fox in the Forest
Fox in the Forest is a trick-taking game that can almost be called similar to honeymoon bridge.
The difference is that Fox in the Forest requires the use of completely different cards to a standard 52 card deck, and splits gameplay up into three suits that are called bells, keys, and moons.
These three suits have special cards, each with different attributes: instead of a contract for tricks, it's called a decree within this game – and sets the standard for which suits are worth what.
It's great for two players, whether or not you have ever played a game where you take tricks. Whether you'd like to play a strip version of this on Valentine's day, is entirely up to you and closed doors.
Yu-Gi-Oh!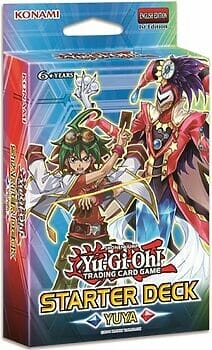 The game is technically called Duel Monsters, but you'll notice that most people don't go out of their way to call it that. Most people already know what you mean when the term Yu-Gi-Oh! comes up in conversation.
Based on a successful series [with several versions and translations, let's not get into it now…], the game has thousands of players and real-life tournaments.
Players draw from their deck to make up their individual hand, which competes on a field where monsters, spell cards, and trap cards are normal terms to throw around the table chat.
Long distance relationships can even play online versions, like Dueling Nexus.
Remember that you need to get two starter decks in order to play, or your game won't make as much sense as you'd like it to. For best results, have several of them, or play your game on the internet.
Pandemic
Pandemic isn't something you should normally say during a date, but it should be fine if you're talking about the board game.
While made for 3 to 4 players, the game can also be played with two people instead. Rules don't change much: the idea of Pandemic is to create a virus, and then to wipe out all you can with your creation.
Doesn't that sound romantic?
The game has fancy expansions, too, like In the Lab.
Magic: The Gathering
Magic: The Gathering is one of the most popular trading-card games in the world.
It's played for high stakes in some places, but there are also thousands of casual tournaments going on at any point in time. Many games have gone online, but there are just as many players who still prefer to get their decks out [okay, fine, sorry].
MTG, you'll eventually learn to call it, is one of the most elaborate games next to Dungeons & Dragons. Forget the idea of bridge being difficult, Magic: The Gathering has more cards in the game than most players could ever remember.
It's great if you're a couple who loves fantasy.
How much you'd like to read into this is up to you.
UpWords
UpWords is a family game, but there are also ways to make it a much more private game between two players: score only words used in Italian, play only words that fall below the belt, or just wing it and make stuff up. [For board game purists, just ignore the last one.]
It's like Scrabble, but the clue to how it's different is in the name.
Tiles can also be stacked in the upwards direction so that you can say your favorite four-letter word in one more way.
Zombie Dice
Zombie Dice is the creation of Steve Jackson Games, responsible for giving us the wonder of Illuminati in a board game. 
Whether you remember this creation [that got the company's offices investigated by the United States government for real], Zombie Dice is a great quick competitive game. It's even better if you're a couple who wagers on random things.
You roll and win, or you roll and don't. Zombie Dice isn't particularly complicated, and the game explains itself as you play it. It's a little like traditional Yahtzee, but in the middle of a zombie apocalypse that's worth points.
Is chance on your side, or is your beloved going to kick your ass sideways?
There's only one way to tell who has luckier hands. Roll the dice.
Author Bio:
Alex J. Coyne is a journalist, writer, and regular seat-filler at various tabletop games. He has written for CollegeHumor, Great Bridge Links, Funds for Writers, Bridge Base Online, and more. His website is the best place to find him for samples, writing projects, and more.
Replying to other comments to this article with helpful observations can boost your karma.