If you've left the COVID-19 complicated act of physical gift card shopping too late, then a thoughtful digital message is where you might want to be.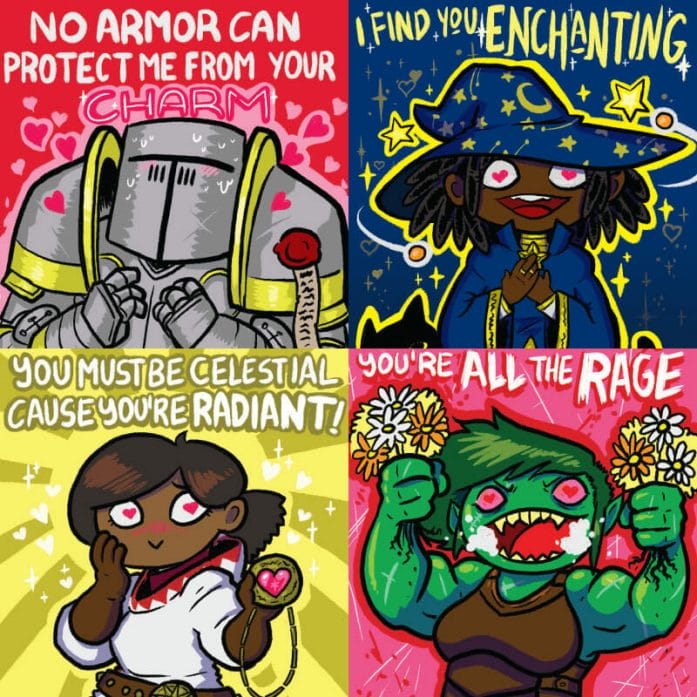 Last year, Michael Plondaya made these Fantasy RPG based Valentines messages freely available from Gumroad.
Check out the background map!
The download pack delivers 8 Valentine's Day cards perfect for anyone in a D&D group.
Sorry to say, this blogger doesn't know how the traditional Valentine's act of anonymous giving is possible over Discord without setting up a creepy sockpuppet account (don't do that) but hopefully someone will suggest an acceptable solution, a bot perhaps, in the comments.
Quick Links
What do you think? Let us know in the comments below!