2CGaming have been steadily building their Kickstarter creds. Epic Legacy Tome of Titans is the company's 15th project, and it is a runaway success.
The 5e guide is all about making those memorable villains from legend and lore suitably epic to standup as a campaign villain. The Las Vegas-based company asked for $14,500 to bring the book to life. Now with 28 days still on the clock, there's more than $71,000 pledged. You can see the latest total and join at the pledge page.
The table of contents has been shared, which lists these titans and their mythic level. The latter is a gauge of their power.
Ishaq-Zahur, Pharoah of Light (mythic 1)
The Sentient City (mythic 1)
Fujin and Rajin Brothers of Storm and Wind (mythic 2)
Grendlekin (mythic 2)
Etteillla, Supreme Diviner (mythic 3)
Nyarlathotep (mythic 3)
Eitsoh, the Hidden One (mythic 4)
The Once and Future King (mythic 4)
The Sun Lotus (mythic 5)
The White Queen (mythic 5)
Kineasel, the Celestial Dragon (mythic 6)
Orcus, Demon Prince of Undeath (mythic 6)
The Angel of Death (mythic 7)
The Thronelord (mythic 7)
Cthulhu (mythic 8)
Niccoli, the Deathchild (mythic 8)
The Dark Dragonqueen (mythic 9)
The Mother of Spiders (mythic 9)
Asmodeus, Lord of the Nine (mythic 10)
Primeval Tarrasque (mythic 10)
If you imagine your player characters taking on The Angel of Death itself, then Epic LegacyTome of Titans may be of interest.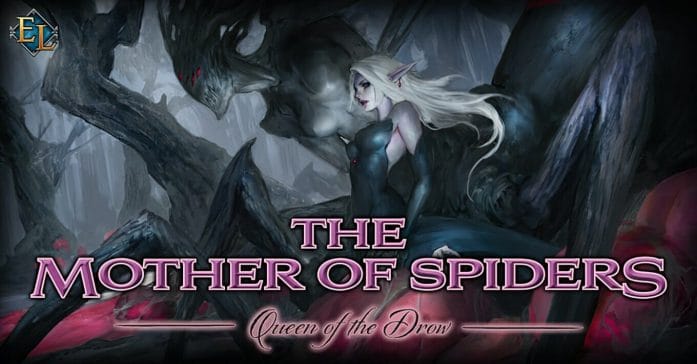 The PDF of Tome of Titans requires a pledge of $18 (about £14), but that leaves you with a copy of the Epic Legacy Core Rulebook.
Do you need the Epic Legacy Core Rulebook? Well, each titan comes with a standard 5e stat block so you don't need 2Cs' Epic Legacy rulebook. However, each titan also comes with an Epic Legacy stat block and to use that, you'll need the Epic book.
A pledge of $34 will get you the Tome of Titans and the Core Rulebook (or even the Campaign Codex is you have the Core Rulebook already) in PDF.
If you want the Tome of Titans in print, then that starts at $45. Pledges go higher depending on how many other 2CGaming books you need or fancy.
The PDFs have an estimated delivery date of June while the print books come out in October if all goes to plan.
Do you have extra insight on this article? Please scoll down to the comments and share your knowledge.