Crunchyroll have published a look at 2020's most popular anime. It's a fairly representative example as Crunchyroll is the world's largest anime platform.
What's more; it's by region. By eye, I'd guess Jujutsu Kaisen or My Academia S4 is the most popular, but that's warped land masses tricking me. Here are the actual numbers;
That's a good set of results for the Webtoon partnership and the Crunchyroll Originals project. I suspect Onyx Equinox does well in Japan because it's one of the few shows Crunchyroll would have an exclusive on there.
Don't agree with the results? Well, this wasn't a vote. Crunchyroll crunched the numbers for this.
However, you can vote until the 22nd in the Anime Awards, hosted by Crunchyroll, which are now open.
North America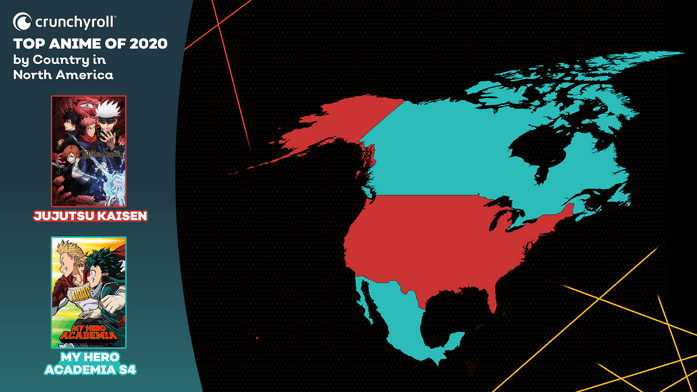 South America
Europe
Oceania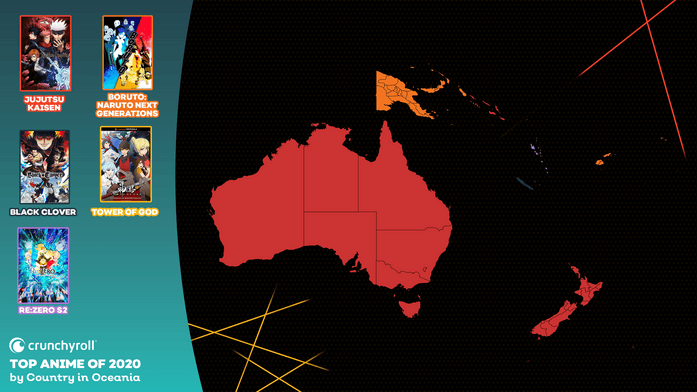 Africa
Middle East