Following on from the end of season two of The Mandalorian, Hasbro will be releasing a collectable Darksaber Force FX Elite Lightsaber.
In the UK, you can pre-order the model from Zavvi.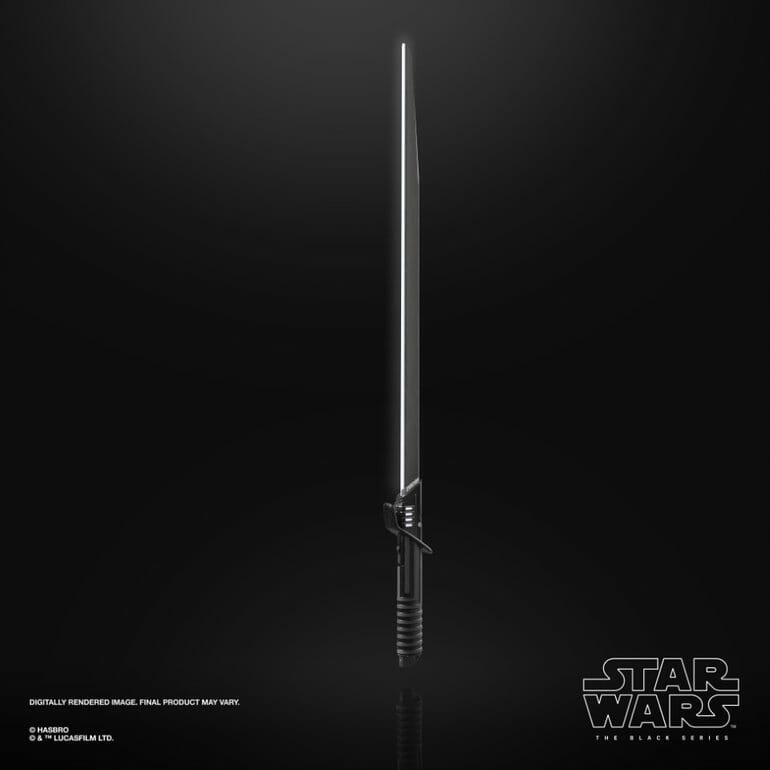 The Mandalorian Darksaber is an ancient weapon and a powerful symbol of leadership. It's a unique sword, one that appears as a black blade surrounded by crackling white lightening.
The Hasbro model has progressive ignition, battle clash effect, a molten tip effect, light-up hilt, and the first-ever Star Wars Force FX Elite Lightsaber to have a white LED edge.
The electronic blade will cost a cool £249.99.
Please note, due to the cracking of the edge, Hasbro has put an epilepsy warning on the model itself.
Quick Links
Comments about this article can be found below and discussion elsewhere on Geek Native accessed via the chat portal.