Following on from the end of season two of The Mandalorian, Hasbro will be releasing a collectable Darksaber Force FX Elite Lightsaber.
In the UK, you can pre-order the model from Zavvi.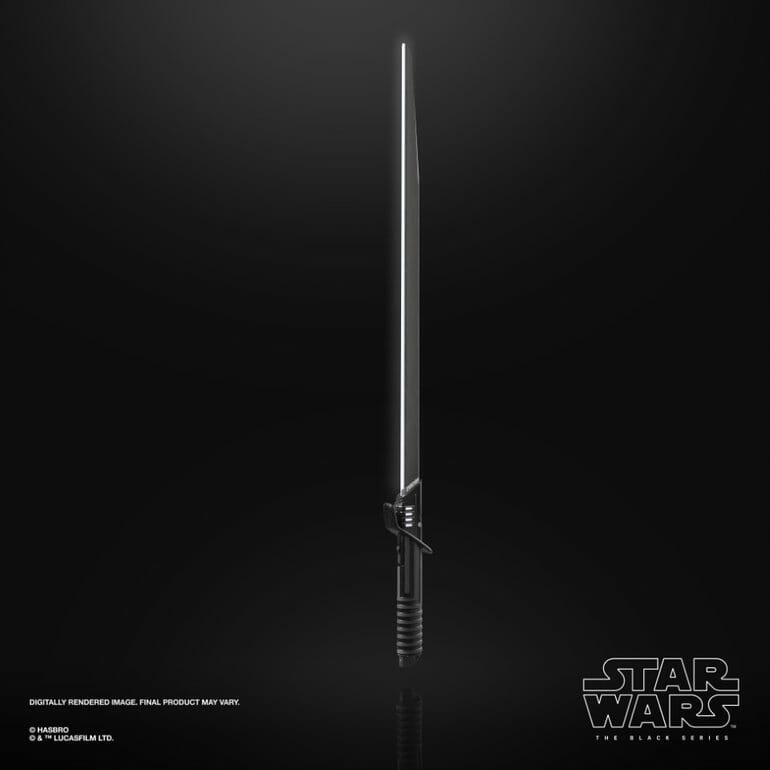 The Mandalorian Darksaber is an ancient weapon and a powerful symbol of leadership. It's a unique sword, one that appears as a black blade surrounded by crackling white lightening.
The Hasbro model has progressive ignition, battle clash effect, a molten tip effect, light-up hilt, and the first-ever Star Wars Force FX Elite Lightsaber to have a white LED edge.
The electronic blade will cost a cool £249.99.
Please note, due to the cracking of the edge, Hasbro has put an epilepsy warning on the model itself.
Quick Links
Geek Native has a comment section. You can find it just below here.