The Blue Chest is an Instagram webcomic that managed to create a simultaneously cute and unnerving Cthulhu hommage.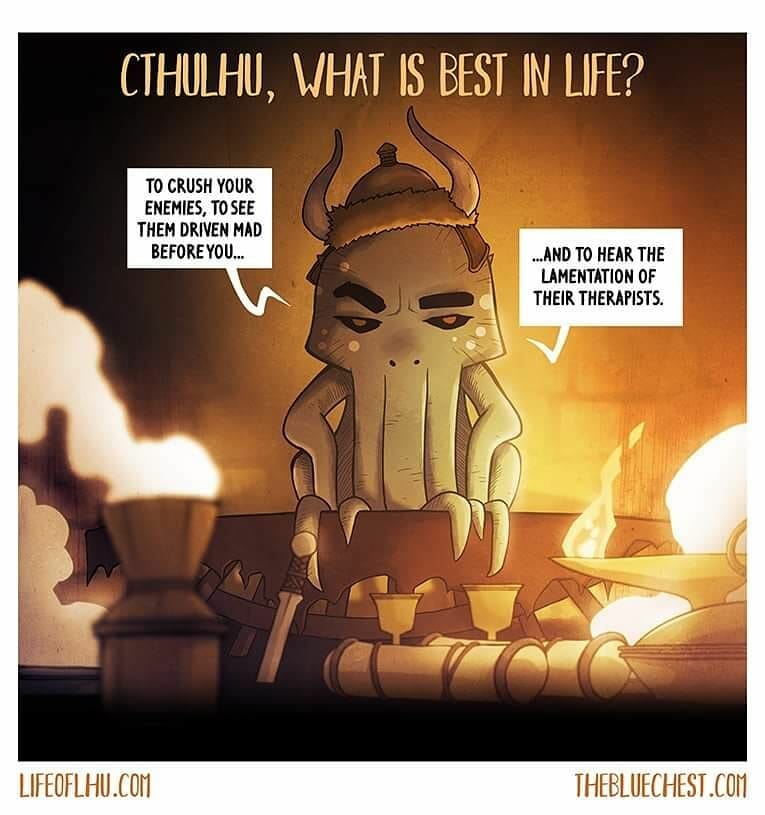 Back in July, last year, we even had this Conan Cthulhu. Cthulhu, what is best in life?
Life of Lhu now has its own website where the adventures of Cthulhu, the God Behind the Tentacles, continues.
Geek Native's policy is not to copy and paste entire press releases, though we do use quotes and comments from them. As often as possible, articles here contain analysis, observation and denote speculation. You can read the site's commitment to accuracy and disclosure here.