The virtual tabletop program Fantasy Grounds has released a new skin for the software which transforms it into a sci-fi styled console.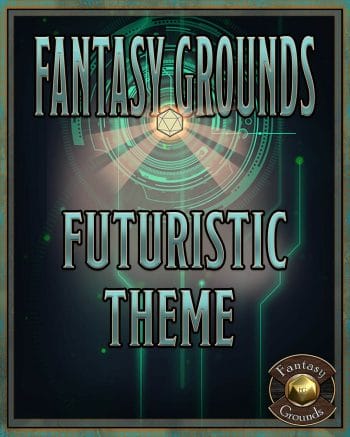 You can buy the new theme from the Fantasy Grounds marketplace for $9.99. Customers on the monthly art pack subscription tier will also get the theme.
A sci-fi theme for a virtual tabletop is one of those things that, in hindsight, are blindly obvious. If you're running the Alien RPG, Traveller or Starfinder, for example, then why wouldn't you want to boost your players levels of emersion by making your online interface look sci-fi rather than something out of a fantasy setting?
It's already been a busy month for Fantasy Grounds as the parent company SmiteWorks released Fantasy Grounds Unity officially after a Kickstarter and a development process. Fantasy Grounds Unity moves the virtual tabletop software over to the popular Unity game engine.
You can purchase the sci-fi skin for Fantasy Grounds today.
Share your views in the comment thread below.