Netflix is running a trailer for the next season of The Seven Deadly Sins and has a 2021 release date stamped on it.
The Seven Deadly Sins is a hugely popular manga turned anime that Netflix has been happily running.
Google search trends reveal the show to be the most popular anime in most countries in the world.
There are some clues to plot points not readily apparent in the first season in this trailer but otherwise entirely safe. The show is set in a fantasy version of the British Isles in which knights fight against demons to keep people safe.
The Seven Deadly Sins are a force of somewhat independents fighters who are very much caught up in the middle of the conflict. By the time season 4 starts (and one mini-series isn't generally given a season number, but's an inexact process) this battle is at fever pitch, and even more extraordinary powers are about to come into play.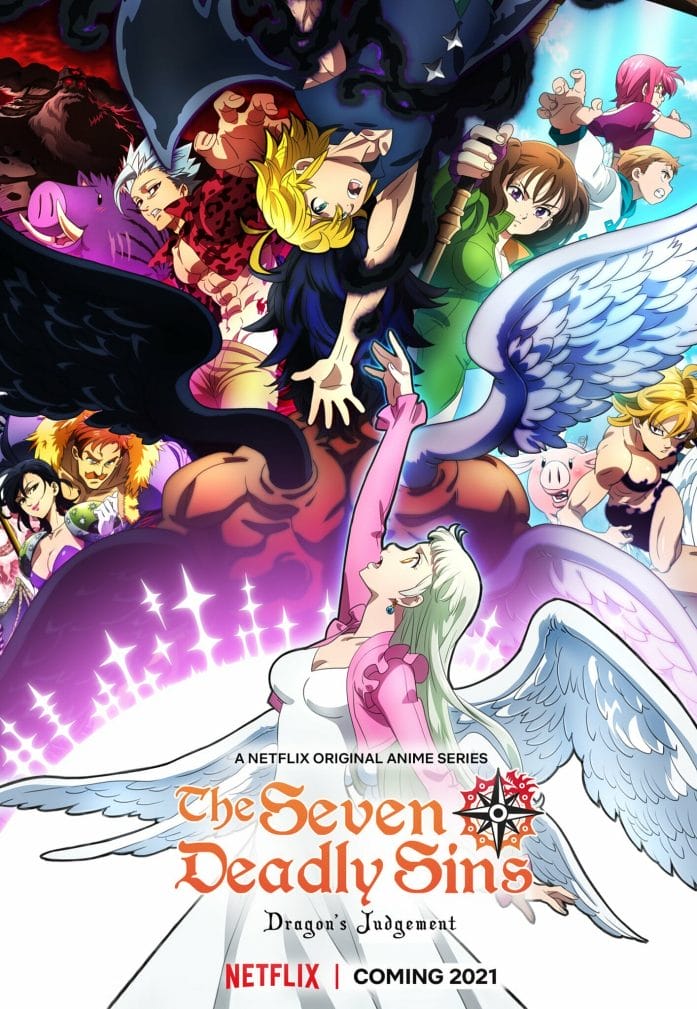 You can find thoughts and opinions on this article in the comment section below.