Chaosium has confirmed that their mammoth Call of Cthulhu adventure The Children of Fear will be available in digital format this year.
The 416-paged scenario by Lynne Hardy et al. will also become an impressively chunky hardback, but that's not due until early next year.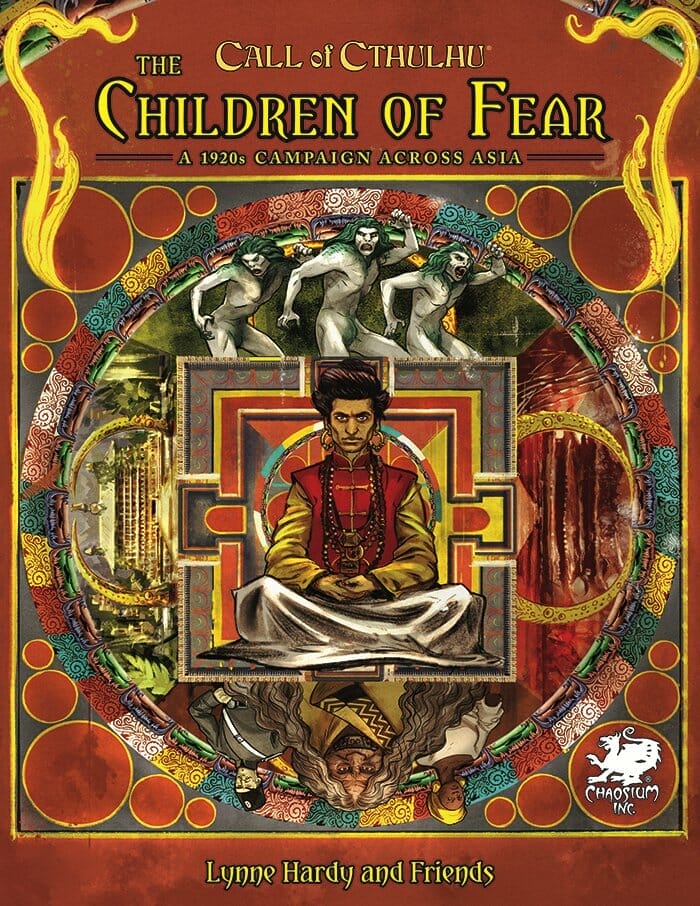 In September 1923, an urgent and mysterious telegram from an American adventurer plunges the investigators into an epic journey across China, Central Asia, Northern India, and Tibet. Often following in the footsteps of the famous Chinese Buddhist monk and explorer Hiuen-Tsiang (immortalized in the fantastical Chinese saga Journey to the West), they must visit looted temples, lost lakes, dusty museums, charnel grounds, venerable monasteries, and hidden secret valleys if they are to succeed in their quest to prevent the King of Fear and his lieutenants from destroying everything they hold dear…
The Children of Fear was announced four years ago when Hardy was commissioned by Chaosium for the project. A year later, the Newcastle-based writer joined the company as assistant editor.
Find out what Geek Native readers say about this in the comments below. You're welcome to add your own.