You remember the combat wheelchair, right? Geek Native and Steffie de Vaan talked about wheelchairs in Legendlore and then Sara Thompson was brave enough to offer up stats for a D&D magically enhanced one.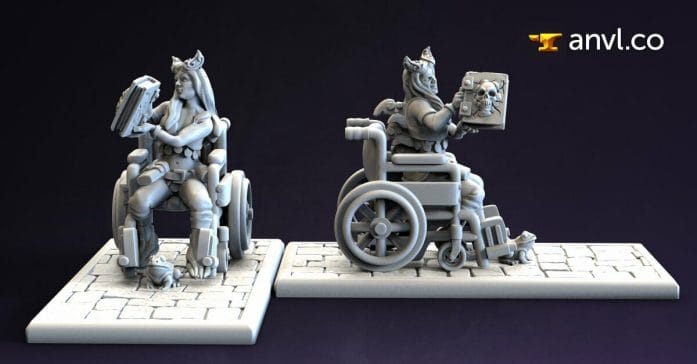 The hate that opened up, as a result, has been hard to believe, but very real. A minority of gamers have made people's lives a misery by attacking Sara and moaning loudly about this entirely optional element in fantasy games. You know, like Warforged, or ogres living in dungeons without any apparent food sources, or kingdoms without economies.
Well, good news. The combat wheelchair is coming to many other RPGs, and this is a good thing.
Which RPGs are getting a combat wheelchair?
We don't know which games are getting stats for the magically enhanced wheelchair because Sara is under non-disclosure agreements (NDAs) and can't say. However, NDAs tend to mean companies are taking the thing seriously.
However, we might speculate on games like Pathfinder (which already made the shift from races to ancestries), Sword Chronicle from Green Ronin or perhaps even 13th Age from Pelgrane Press.
Why these companies? They have a record for trying to be inclusive. I know, all have controversies, but all still have pro-inclusion and diversity policies.
There is time to win a combat wheelchair mini, though. Anvil, the custom design and print your own miniature website, are running a competition which closes in a few days.
Take part in the community by leaving a thoughtful comment below.