BioWare's original D&D adventure Neverwinter Nights dates back to 2002, then Beamdog's magic gave us the Enhanced Edition, and it's that upgrade which is now available in the App Store.
The same game has been available for Android since 2018.
The iOS port, as you would expect, has been optimised for iPad but can be played on the iPhone. The developers recommend at least 7 inches of screen size, and you'll need iOS 11.0 or later.
The mobile game has over 100 hours of gameplay, six DLC adventures and supports group play. In fact, Beamdog's game allows cross-platform play and there are community-run missions in the Enhanced Edition which can handle up to 250 adventurers at once.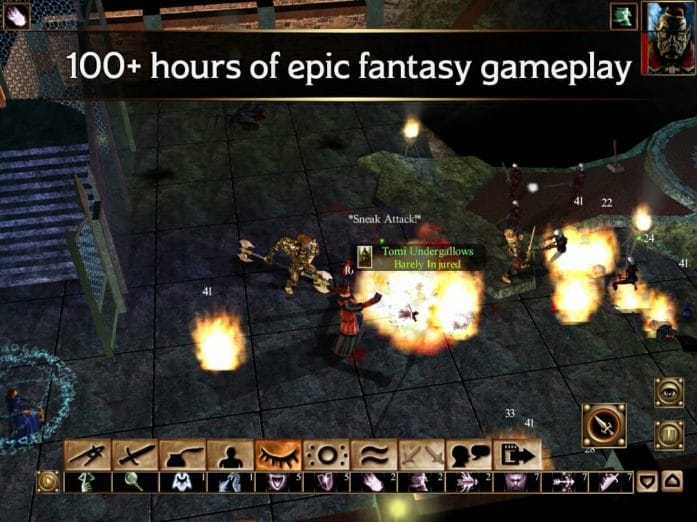 The six downloadable adventures are;
Shadows of Undrentide (Free DLC)
Hordes of the Underdark (Free DLC)
Kingmaker (Free DLC)
ShadowGuard (Free DLC)
Witch's Wake (Free DLC)
Adventure Pack (Free DLC)
On the App Store the game costs $9.99/£9.99.
Let us know what you think in the discussion area below.