Lea, known as @delsinfire on Twitter, is a talented artist albeit part-time, a part-time dungeon master and a full-time RPG enthuiast.
Their work is impressive, and I especially like this Critical Role Mighty Nein and Vox Machina gathering pinned to Twitter.
There's also this Know your dice bags truth that was shared in February last year and has gone on to earn nearly 2.5 thousand Likes.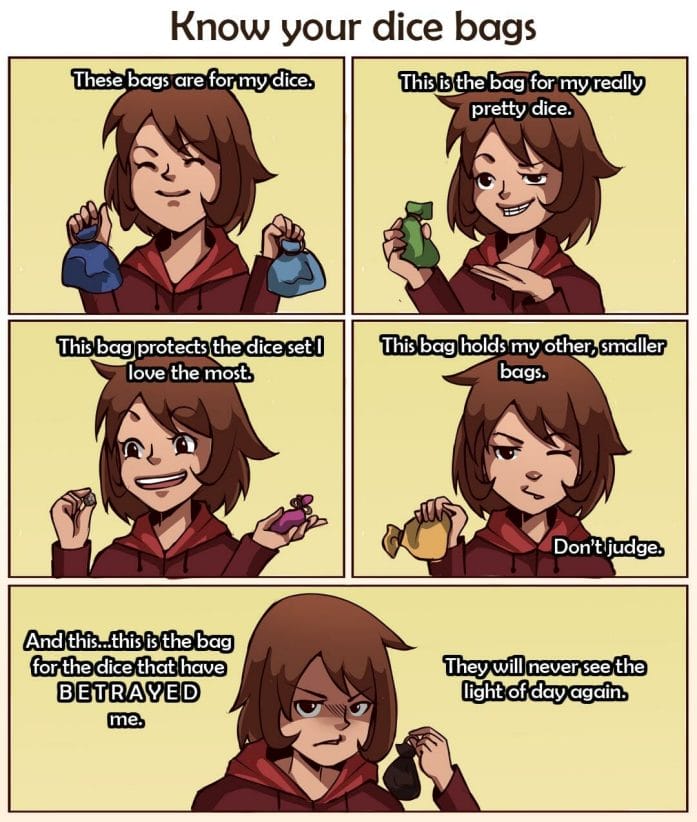 It's funny because it's true.
Geek Native has a comment section. You can find it just below here.