As promised during Patrick Rothfuss' Worldbuilders stream we now have a regular Kingkiller Chronicles podcast. That's the series name for The Name of the Wind and The Wise Man's Fear fantasy novels.
With the launch of this first podcast, we discover that Rothfuss and James D'Amato are working other Temerant podcasts and a Kingkiller Chronicle roleplaying game.
The prototype of the RPG's rules is used in the podcast and we'll get a podcast-style "look in" on how the game developers.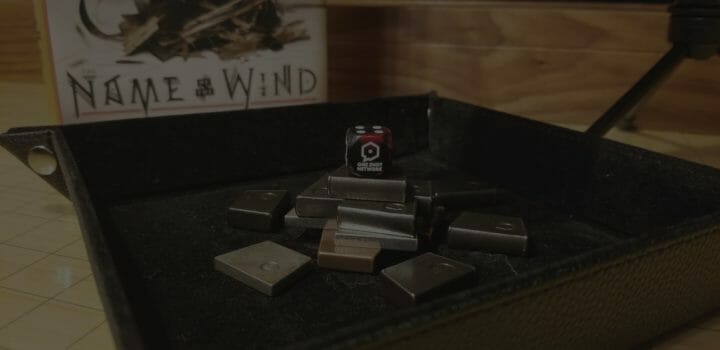 You can listen to and subscribe to the show at the One Shot Podcast network.
The story also features Satine Phoenix, Liz Anderson and Bee Zelda plus professional editing by Casey Toney and music from Arne Parrott. James D'Amato is the Gamemaster.
The characters are students at The Unversity's Arcanum but get unlucky with their tuition interviews and may have to take a semester off. Patrick Rothfuss plays the well-intentioned Volli, Bee Zelda is the bookish Garlich, Satine Phoenix the prideful Amara and Liz Anderson the rebellious Chett.
What do you think? Sound off in the comment section below.