Campaign Cartographer, a long time favourite set of mapping software used by tabletop gamers, is currently on offer at Humble Bundle.
There are four tiers, and the top one offers a lifetime license to the software.
Pay £1 tier
You don't get the software license at this low tier, but do get;
Token Treasury: Monsters
Battle Maps Collection
Floorplan Collection
Pay £20 tier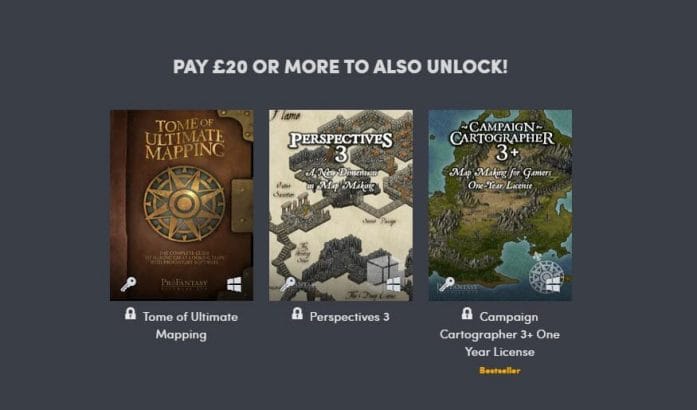 Tome of Ultimate Mapping
Perspectives 3
Campaign Cartographer 3+ One Year License
Pay more than average
To unlock this tier your payment to Humble Bundle as to be more than the average amount this bundle receives.
Sources Maps: Castles
Source Maps: Temples, Tombs and Catacombs
Symbol Set 2: Fantasy Floorplans
Pay £25.50 tier
Campaign Cartographer 3+ Lifetime License
City Designer 3
Dungeon Designer 3
You can access this bundle for just over two more weeks, at the time of writing, on Humble Bundle.
Keep scrolling to discover what others think about this article.