A month ago we were told Shadows in the Mist was coming. It's one of many supplements and accessories that Cubicle 7 have lined up to support their new Warhammer Age of Sigmar: Soulbound RPG.
We were told then that Shadows in the Mist will be the RPGs first major campaign. The player characters will need to investigate what's going on in the misty city of Anvilgard.
Today, Cubicle 7 has given us a look at the cover art.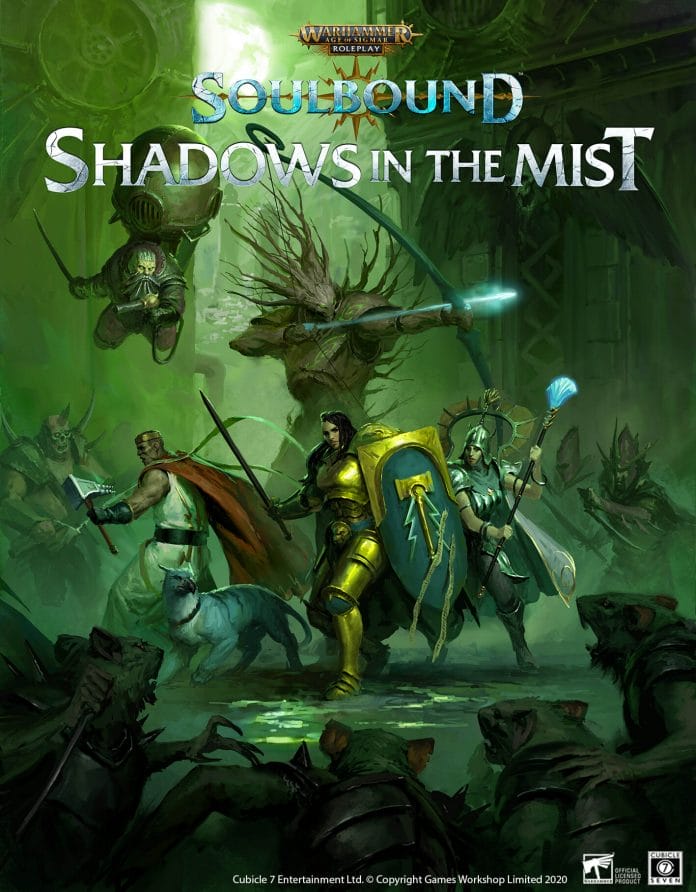 The book will contain a 30-page guide to Anvilgard and six standalone adventures.
If you pre-order the book then Cubicle 7 will send you the first adventure, Blood Time, immediately as a PDF. You'll get one more adventure in the mail each month until you have all six.
In other words, you don't need to wait until all adventures are written, and the book is ready. Promise you'll buy the book and Cubicle 7 will start to feed you the adventures.
Have you downloaded a copy of Soulbound yet? What do you make of this new Warhammer RPG?