Fighting Fantasy is a series of adventure books that date back to the 1980s. They're solo roleplaying games, of a sort, in which rather than turn pages sequentially you pick what option you want your character to do and turn to the corresponding page.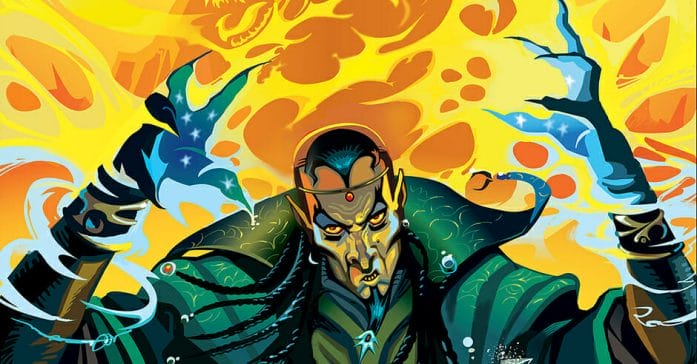 There's been two, perhaps related, bits of Fighting Fantasy news in the last week.
The official Fighting Fantasy website has had a bit of of a spruce up. Why? Scholastic Books will republish Return to Firetop Mountain.
Scholastic Books are an American publisher that specialises in children's literacy and education. Return to Firetop Mountain was first published in 1992, then again in 2003, and is the 50th volume in the series. It was supposed to be the final book but was so popular the series kept publishing for three more years.
Scholastic will publish the Return to Firetop Mountain on the 1st of October and two other titles yet to be announced.
The other bit of news is activity from Arion Games.
Arion Games have the license to publish the proper roleplaying game Advanced Fighting Fantasy. This game isn't a book as such and is a traditional tabletop RPG.
There's now a YouTube series from Arion supporting the RPG.
Did you read through any Fighting Fantasy books in years gone by? Do you have fond memories of them?