Lara E is a storyboard artist and D&D fan. You can follow her on YouTube, Twitter or Reddit.
It's from Reddit that Lara's latest kind art share has done exceptionally well.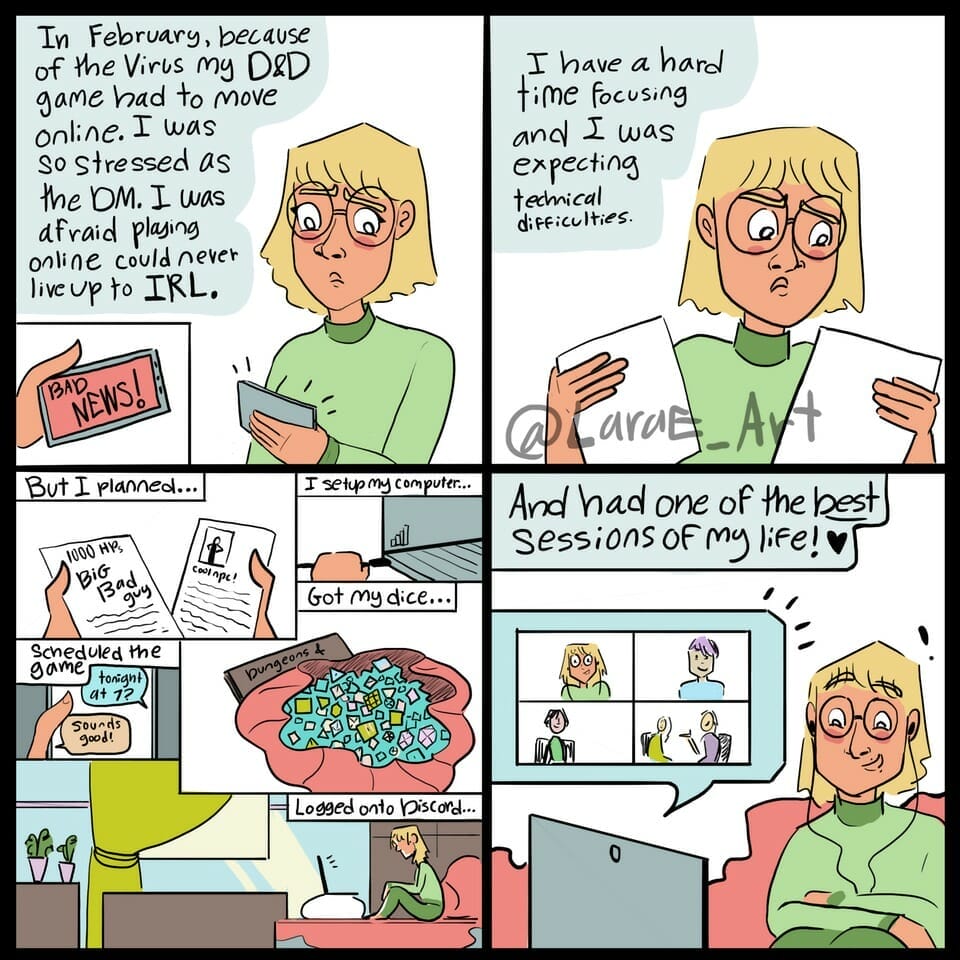 Is that you? I know my experiences with gaming over Discord, and Google Meet has gone from zero to comfortable during the lockdown. Maybe I'll tackle a VTT in due course!
Join in the discussion below, start us off or pop over to the chat portal.