Gaming giant Asmodee has made a selection of their board games free to download for print and play.
Freebies have from gaming companies stepping up to help families tracked at home during the Covid-19 lockdown have become a common sight. Still, Asmodee is being especially generous with six blockbuster titles.
Stephane Carville, CEO of Asmodee told press;
In these difficult times due to the Covid-19 worldwide crisis, we at Asmodee are happy to offer families a way to play together from the comfort and safety of their home.

We hope that these free 'Print & Play' games can offer some measure of relief, adventure and fun for everyone while staying safe at home."
For parents wondering about the pros and cons of using these games as part of homeschooling, Asmodee has wisely pointed out the development attributes each game helps with.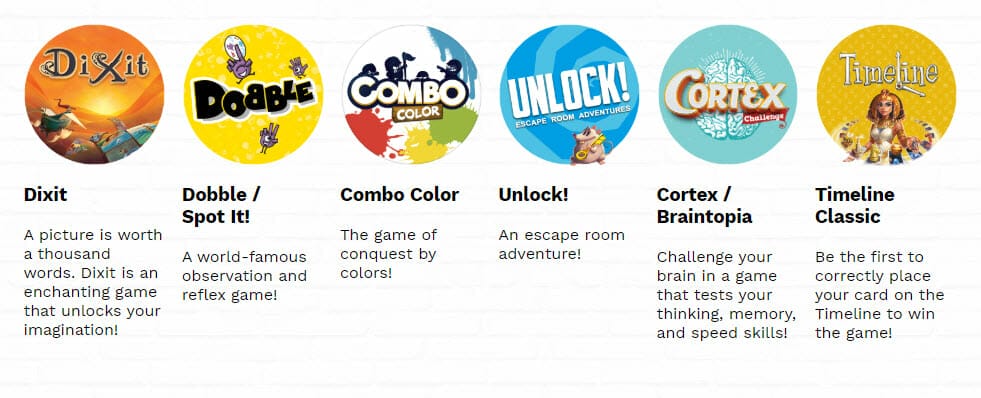 Dobble / Spot It! encourages speed, concentration and observation. Ages 6+
Dixit – Imagination. Ages 8+
Timeline Classic – Intuition and history. Ages 8+
Unlock! – Cooperation.
Cortex Challenge / Braintopia – Thinking, memory and speed skills. Ages 8+
Combo Color – Collecting and counting. Ages 8+
You can grab these downloads from the Asmodee.fun site.
Leave a comment below and join the Geek Native community.