🐙Sponsored Post paid for by Geek Native. We may earn a commission on sales.
Look at the vibrant colours of this Eldritch Tarot set by Sara Bardi and the Cthulhu Project.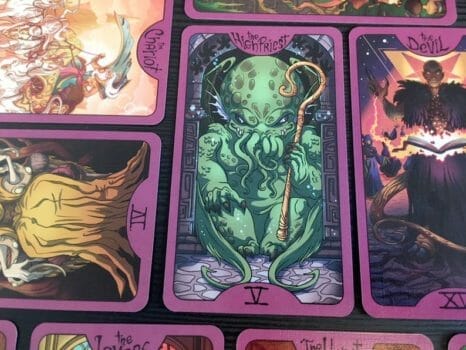 The Cthulhu Project are based in Spain, have a perfect 5/5 star rating on Etsy and are fast approaching 350 sales.
The company was born on Lovecraft's 75th anniversary, publish news, run a website, and the store is an added extra.
Cthulhu's cards here are The Major Arcana, 22 universal archetypes starting with the Fool and printed on 310gsmm European paper.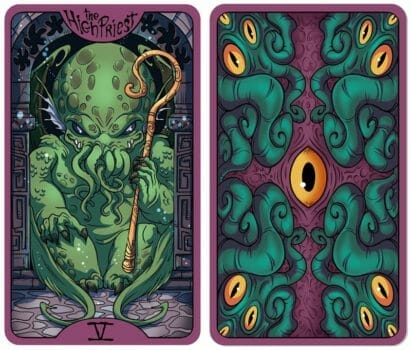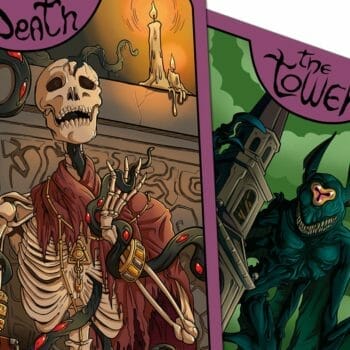 Tempted? Eldritch Tarot set costs less than many other fancy tarot decks at just £12.94 plus shipping.
It's the internet! No doubt someone has left insightful and witty comments. Check below.