Geek Native has a proud history of curating D&D memes. Ransack the archives to discover 2017's 28 of the best DnD Memes or 2018's 14 most popular D&D memes on Tumblr.
Heck, there's even that 2017 classic 14 of the best DnD memes on Pinterest and I suppose we can call that curating the curators!
In 2019 we hit up the motherlode with 20 of the best D&D memes on Reddit before wrapping the year with the most popular DnD memes of 2019.
More recently, the blog has dabbled with themes and went for 17 D&D memes for Evil DMs.
Not this time. This time Geek Native presents 15 D&D memes that you just wouldn't want to miss. Here goes!
#1 – And your brother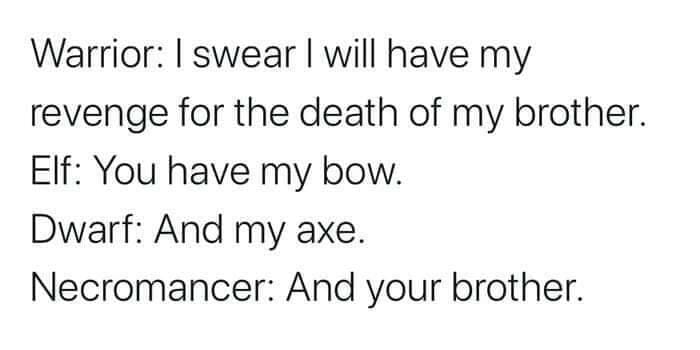 ---
#2 – All the same town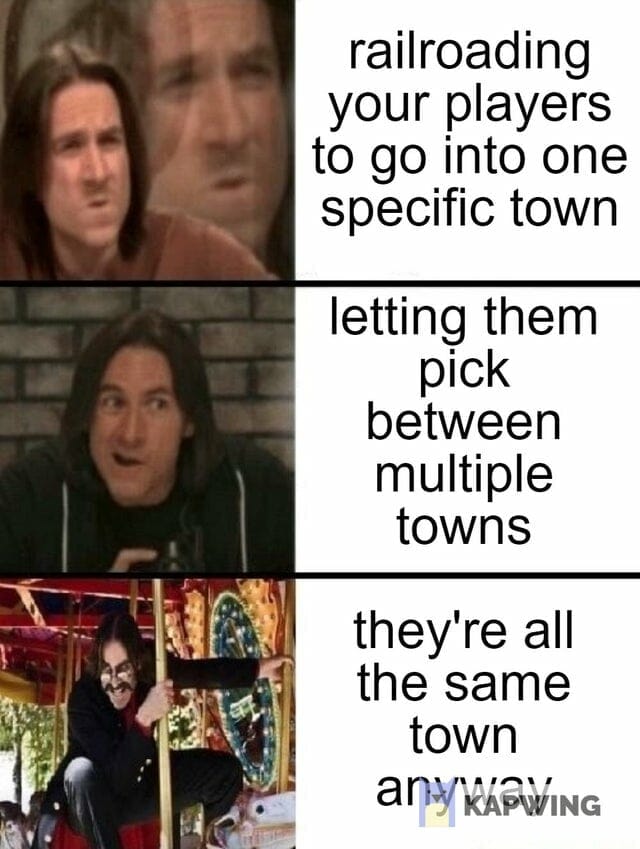 ---
#3 – Dungeon Skeletons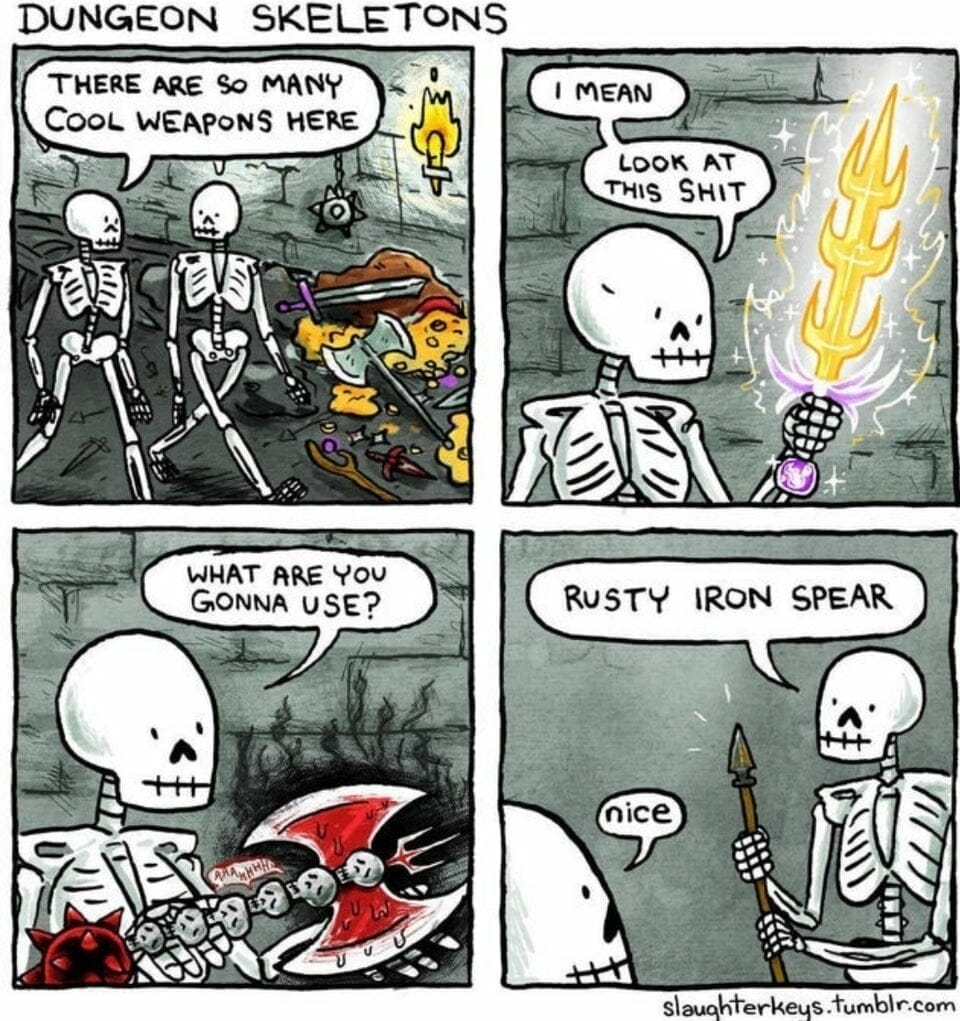 ---
#4 – Art Styles
---
#5 – Dice Eating
---
#6 – Unionized Hobgoblins
---
#7 – Chaotic Lawful
---
#8 – Sexy Goblin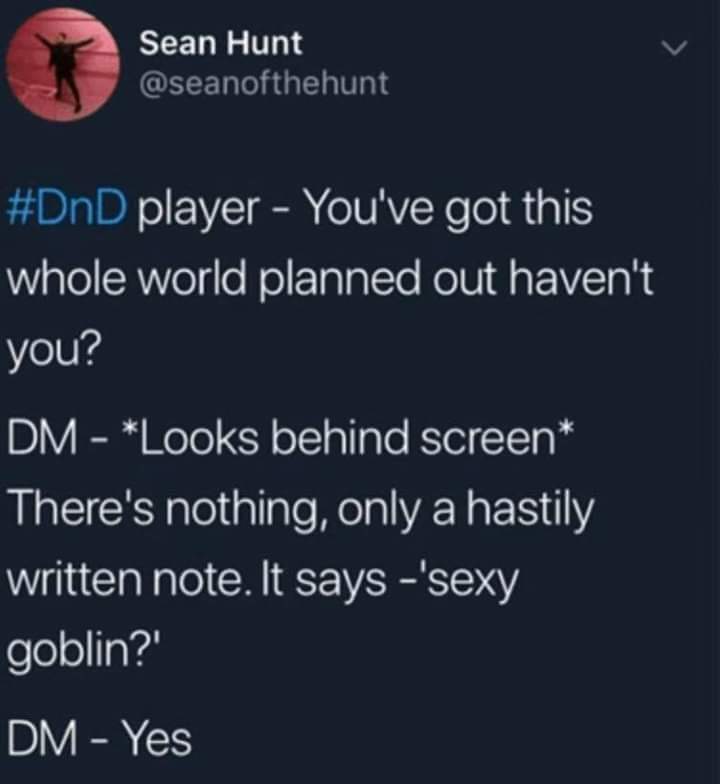 ---
#9 – Printing out character sheets
---
#10 – Noble lizardfolk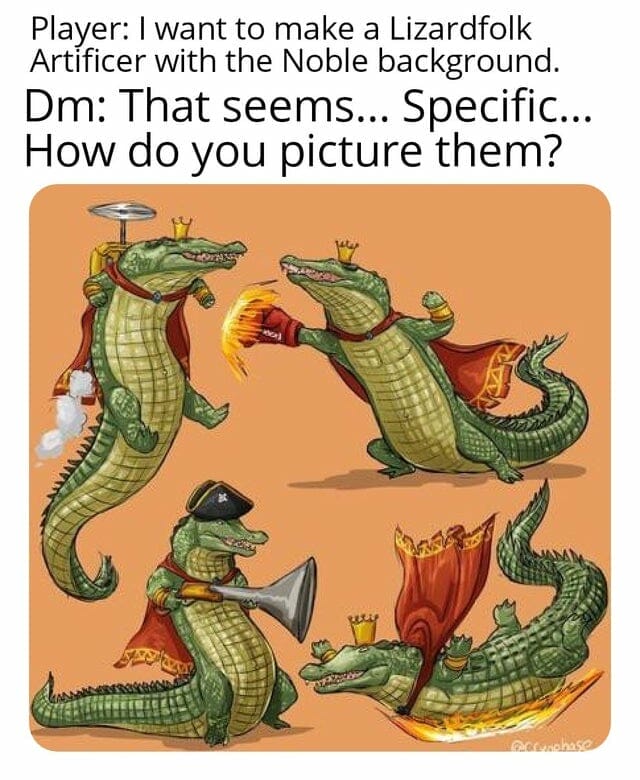 ---
#11 – Wisdom Teeth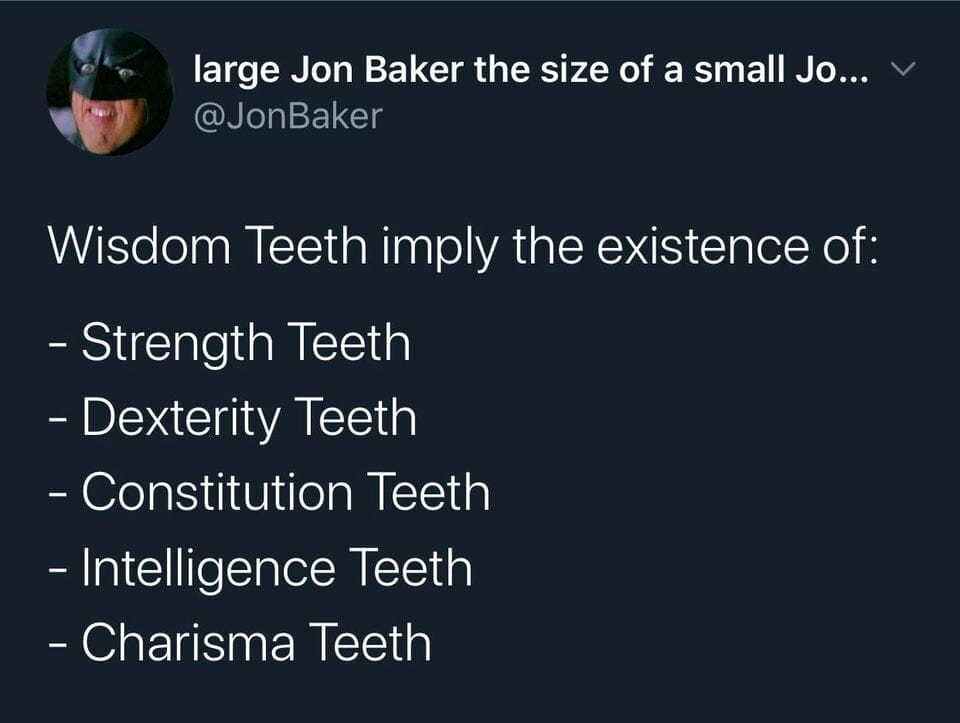 ---
#12 – I am a DM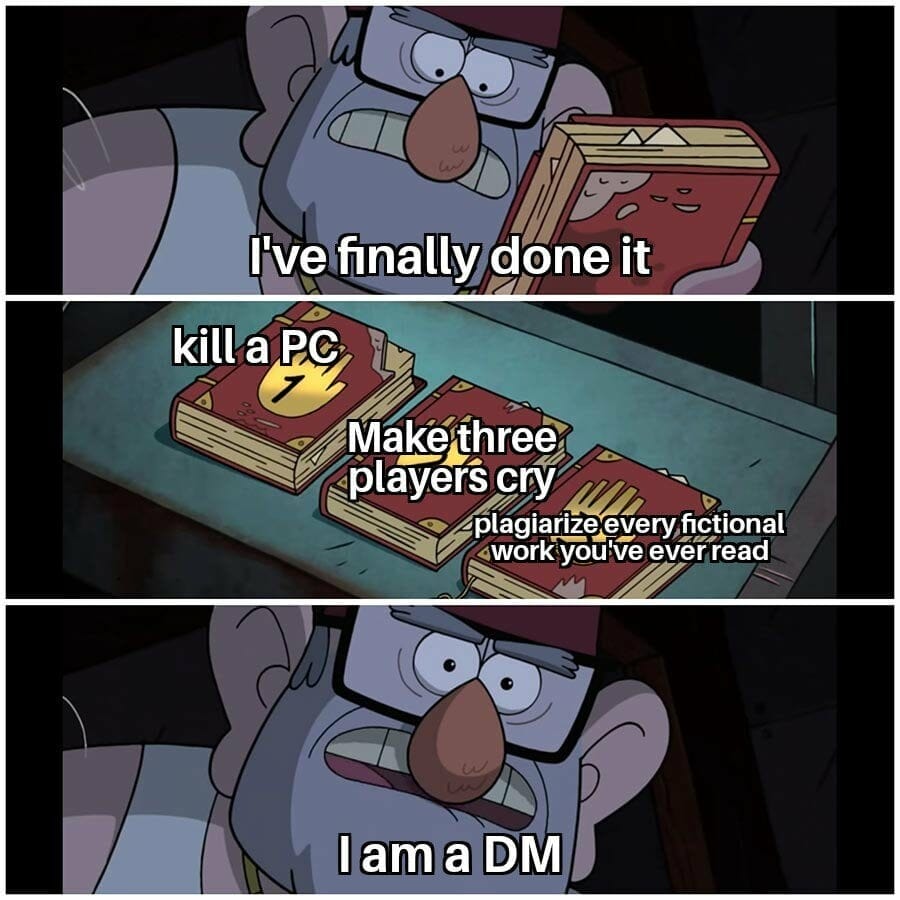 ---
#13 – Animal Crossing
---
#14 – Punish them
---
#15 – You dropped this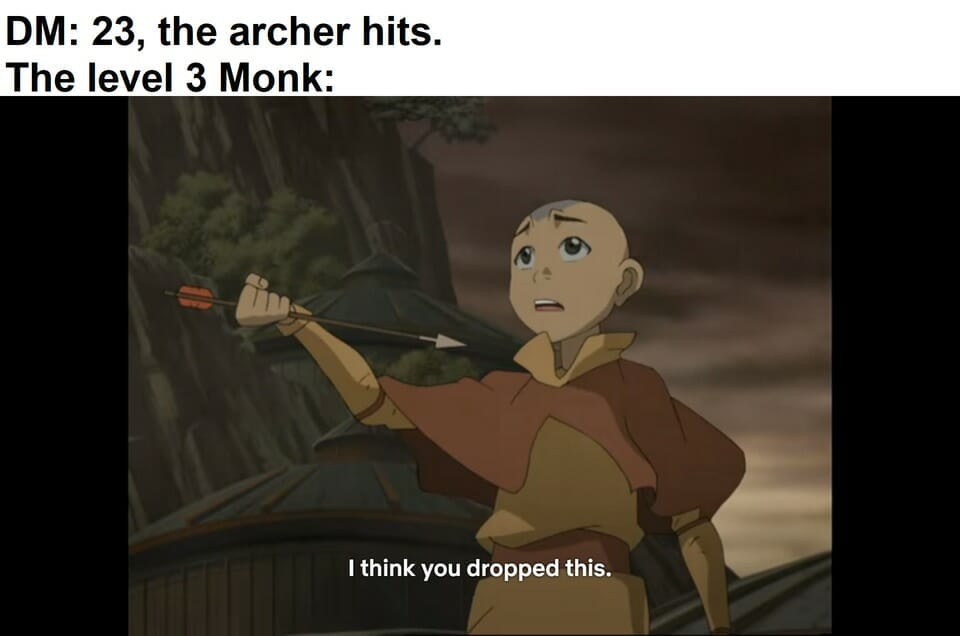 12 reasons why silver hurts werewolves
Running a RPG with lycanthropes? Perhaps you want silver to be the element that can harm werewolves. That would make sense… but why? What world building reason can you think up to explain silver's ability? If you've got a great answer to this challenge why not pop it in the comments below? In the meantime; […]
Take part in the conversations on the site and leave a comment below.