The virtual tabletop Roll20 has today revealed their implementation of the latest official D&D setting book The Explorer's Guide to Wildemount.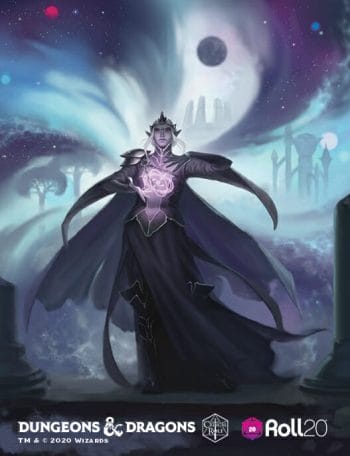 The book is written by Matthew Mercer of Critical Role, bringing to life the setting he created and the location within Tal'Dorei that featured in the second campaign of the popular actual play livecast. Wildemount is an Exandrian continent in the northeast of the world that lays across The Shearing Channel.
The hardback has already been spotted in the wild but, officially, is due to be released today. It's become one of the best selling D&D books on Amazon. However, if you're practising social distancing or typically use a virtual tabletop then Roll20's version, which is indivisible from their platform and can't be downloaded separately, might be of more use to you.
The Roll20 version features the complete book text, including the Wildemount Gazetteer module that contains 4 pre-written adventures, rollable tables and macros.
There are also 23 full-colour maps set up with the GM layer and with Dynamic Lighting enabled (which only Plus/Pro subscribers can use).
There are 12 races and 2 new backgrounds in the book which have been built into Roll20's Charactermancer support.
Also, there's 30 new monsters, 70 unique items and 15 spells. Helpfully, there's a character art pack to help bring your game to life over the internet.
Roll20 Explorer's Guide to Wildemount screenshots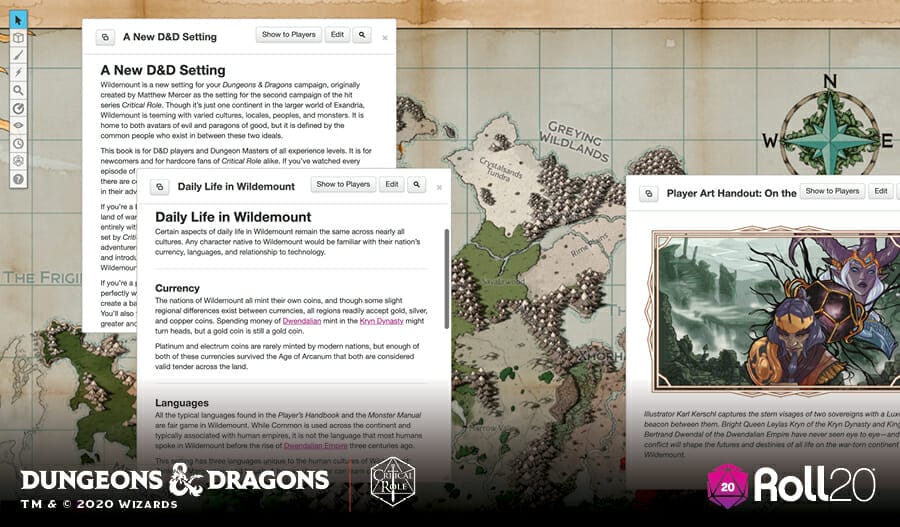 What do you think? Measured observations are welcome and you can leave them in the comment section below.