The D&D digital subscription service has revealed a very early (alpha stage) combat tracker.
You use it to track the initiative order of characters and monsters, auto-rolling for the monsters to save time. It doesn't yet track hit points, but will soon.
You can read more about the early release, available to subscribers, in D&D Beyond's changelog.
A public beta is coming after the private alpha and D&D Beyond is making it clear there are plenty of new features that will be added before that happens.
The unveiling was made by Adam Bradford who solicited for feedback and suggested that perhaps the greys used in the current design might be too "inactive" and solicited feedback from users.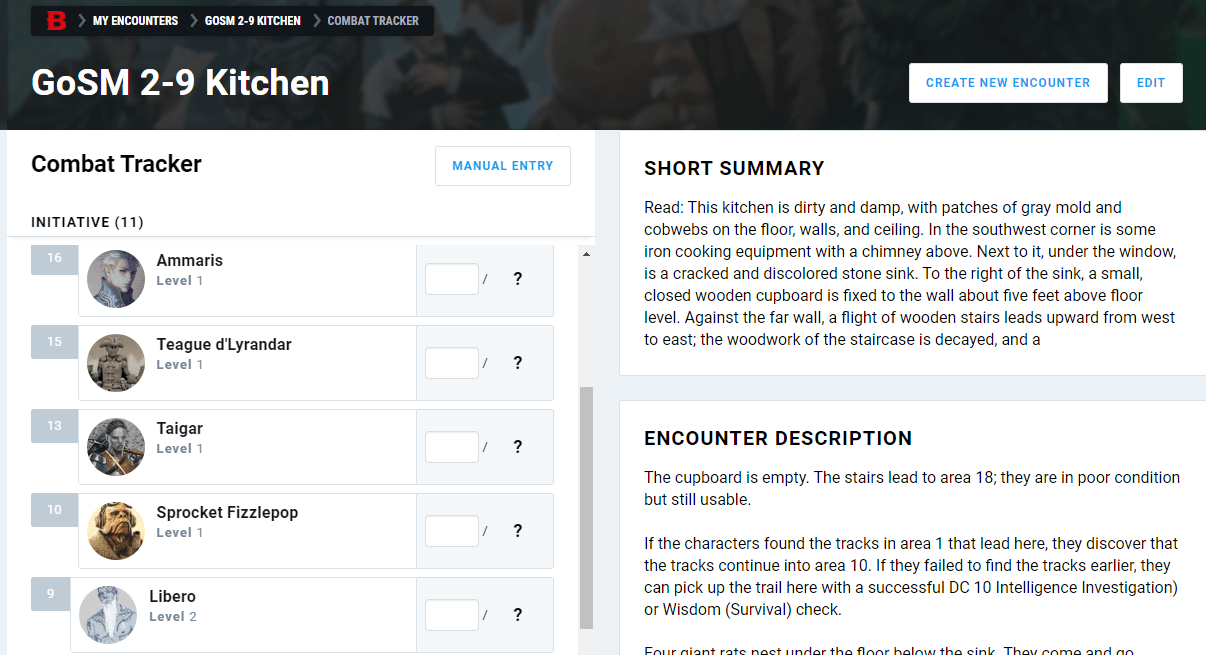 D&D Beyond's combat tracker is just the first step. If the platform continues to move in this direction, it'll eventually approach the competitive area of virtual tabletops and the likes of Roll20, Fantasy Grounds and Astral Tabletop. As a result, I imagine all those companies will be taking note.
Fandom, the company that owns D&D Beyond, has recently indicated that they are working on a third-party product marketplace. Not one for D&D, that's run by Onebookshelf in the form of the DM's Guild but one for Cortex Prime, the RPG system they bought from Margaret Weis Productions.
The connection? It's already possible to buy digital copies of D&D supplements in virtual tabletop marketplaces like Roll20 rather than exclusively from D&D Beyond. The combat tracker might be seen as Fandom beginning to work towards providing a virtual tabletop solution of their own, and so gamers prefer to buy the digital D&D editions that integrate with that.
Just last week, D&D's owner Hasbro, announced seven computer games coming for the license but didn't say anything about developing a virtual tabletop of their own.
Leave your thoughts below or pop over to the chat portal to find out what people are saying across the site.