Here's something you don't see every day; Darkwing Duck cosplay!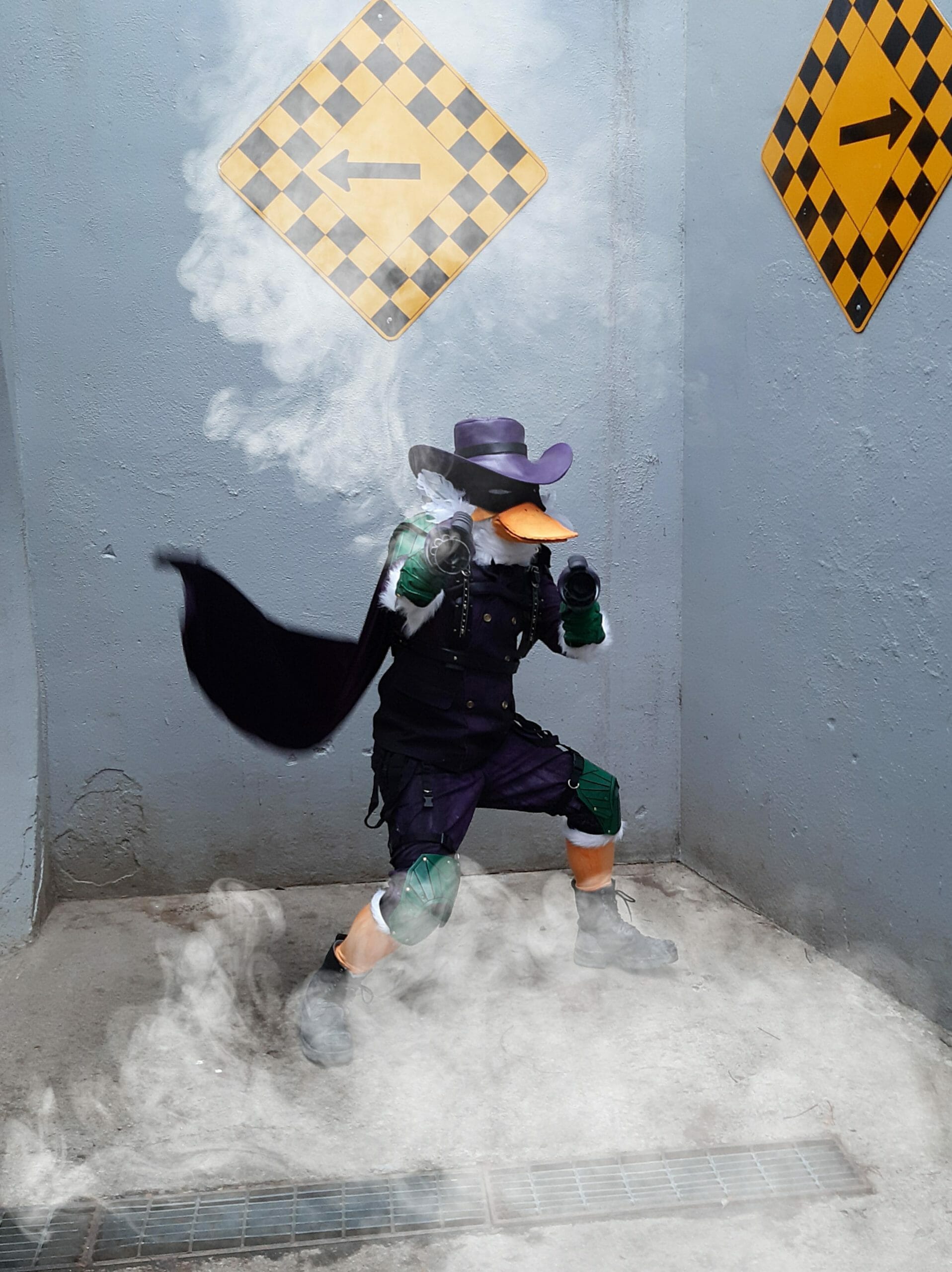 The artist is Stoosh who self identifies as both a nerd extraordinaire and as a grumpy old man.
As well as his Instagram page, the Canadian has a Facebook profile to showcase his projects.
Stoosh does all his cosplay on a budget. There's not a single costume that costs more than $125 Canadian in his portfolio. It's not the budget that impresses me, though, it's how good the cosplay is!
Geek Native readers may have been able to expand on this post. Scroll down to the comments below to discover what the community has been able to add.