🐙Sponsored Post paid for by Geek Native. We may earn a commission on sales.
Today is Black Friday, and most probably, your inbox is being bombarded with offers.
Geek Native is going to do things differently this year. Here's one cool thing and you can't buy it; because it's sold out. It's a bleak, Black Friday.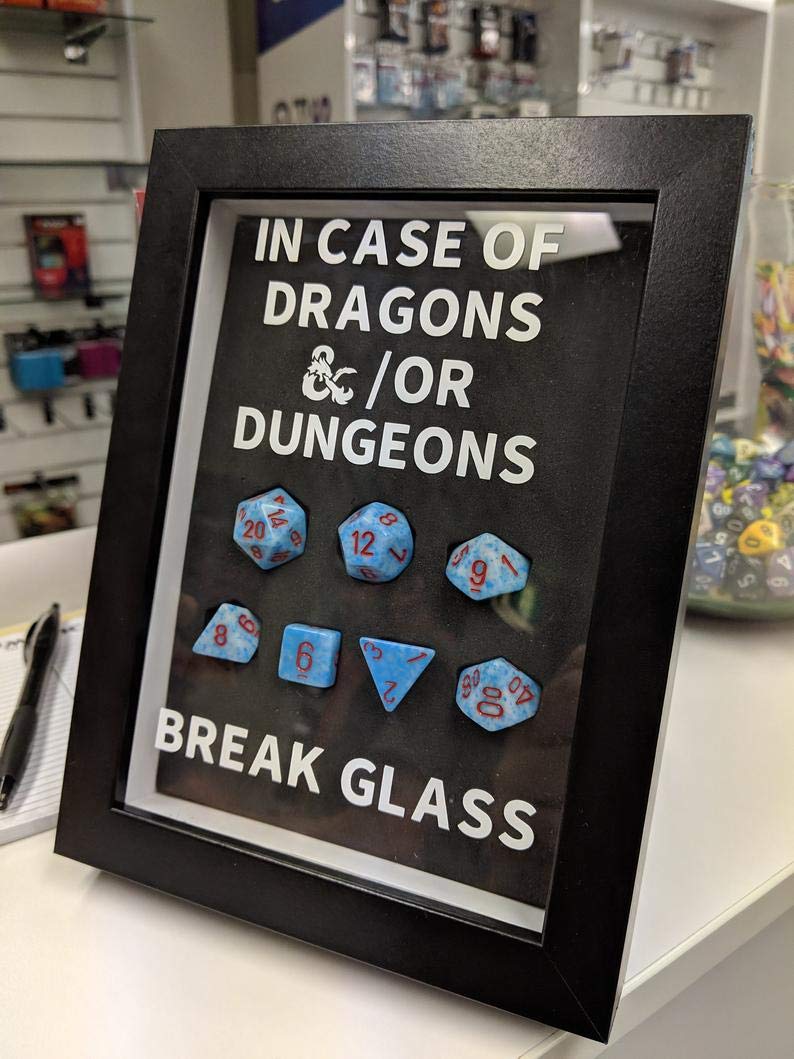 Had this emergency glass frame not sold out, you could have used it to display your best dice set. You know; the set you paid a fortune for in a Kickstarter and now don't really want to roll.
Okay, okay, more helpfully – You can find DriveThruRPG's sale here (which includes 80% off The Witcher), Amazon, Comixology, Things From Another World and Firebox here.
Do you have extra insight on this article? Please scoll down to the comments and share your knowledge.