This week a user uploaded this incredible library cosplay to Imgur. Or book cosplay. Or perhaps it's just easier to call this gown a work of art.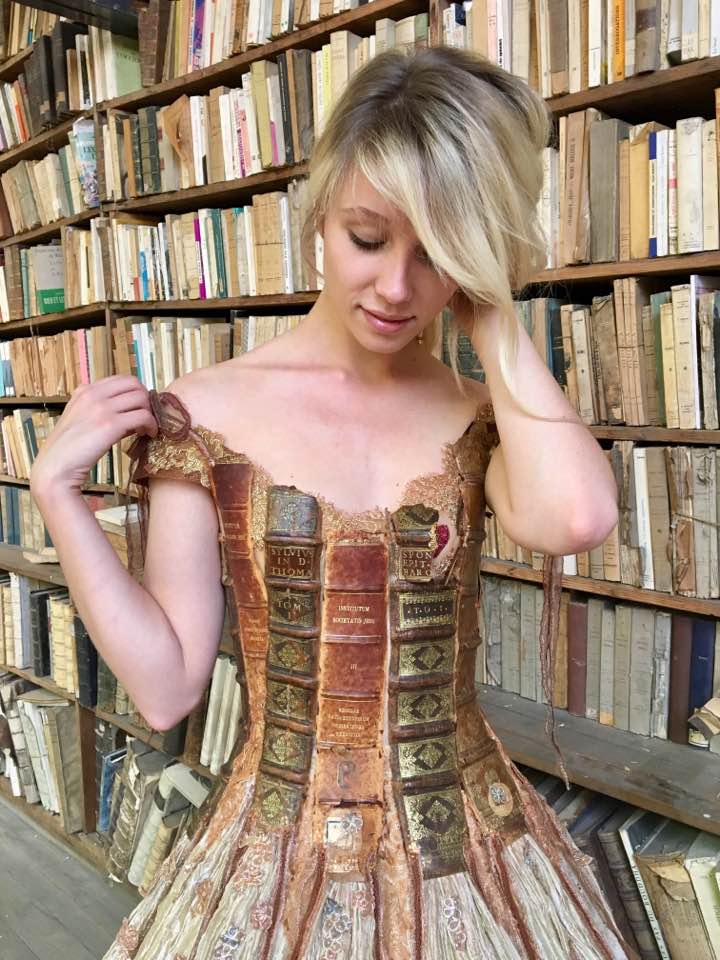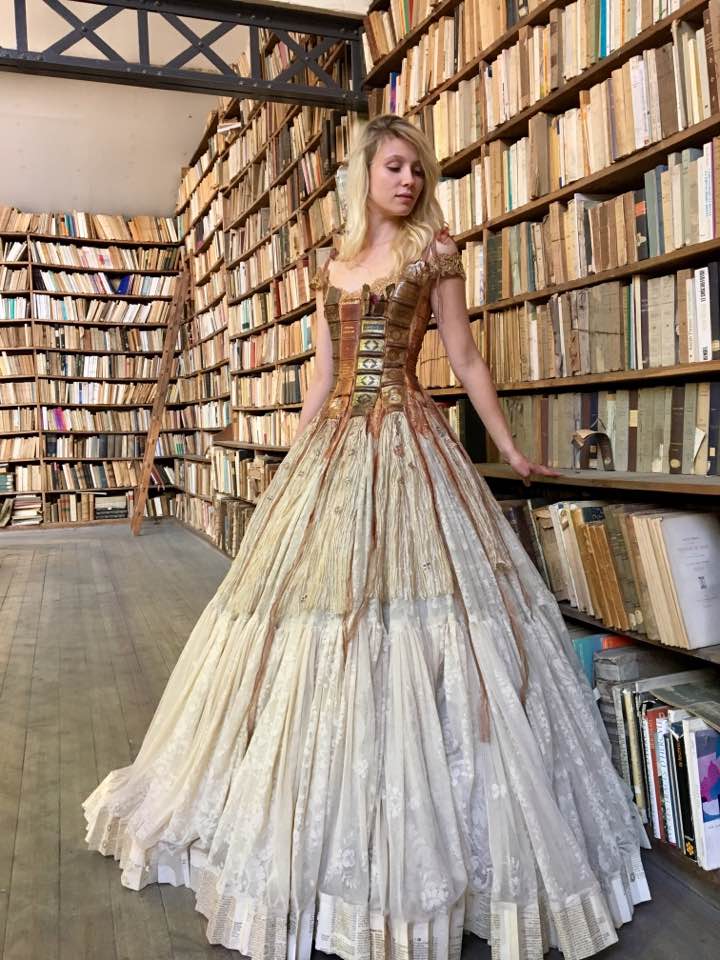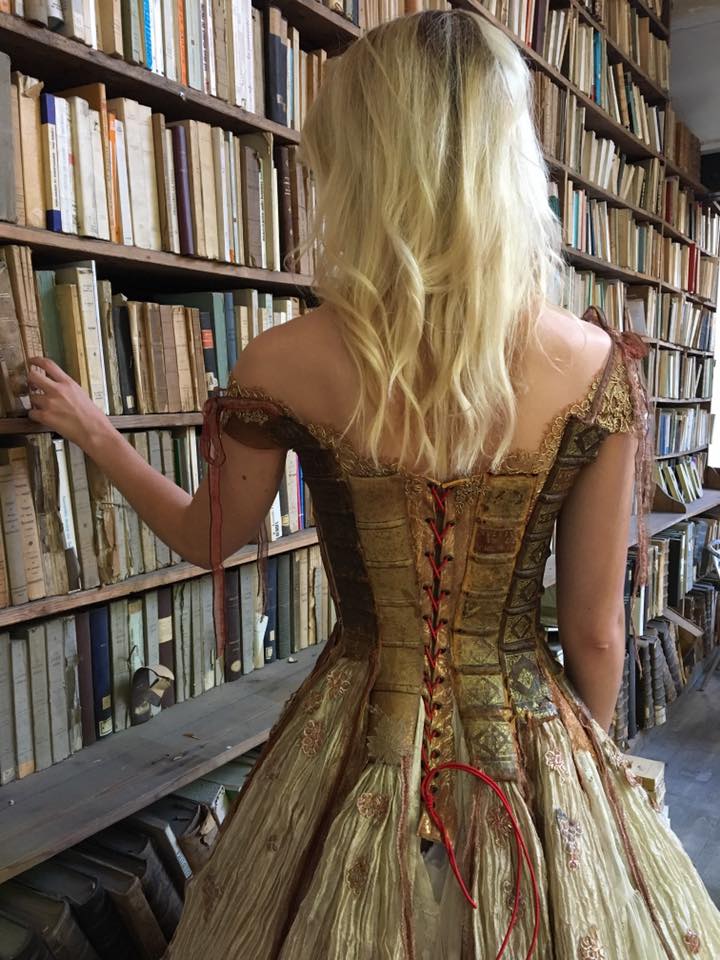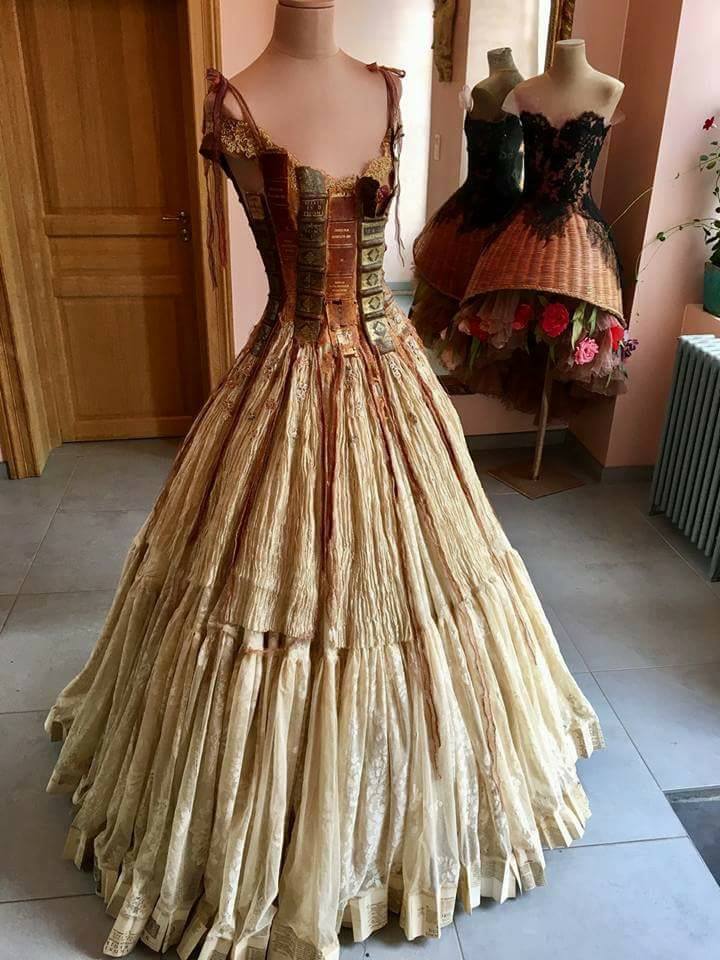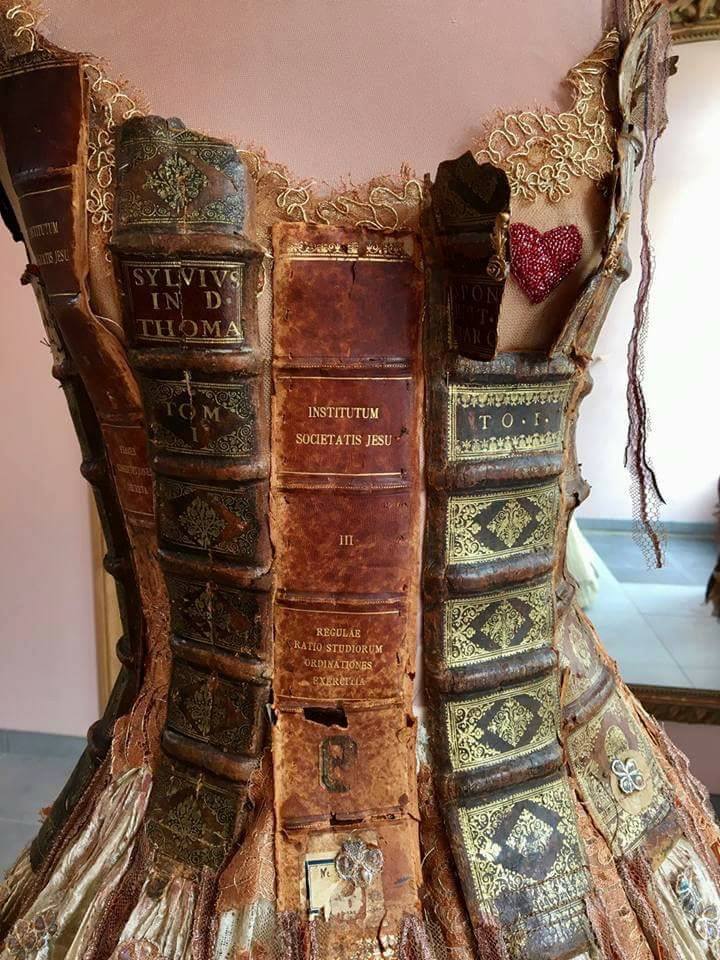 As is the way of Imgur, there's no credits or links to find out any more. However, an image search on Google turns up an article from The Vintage News dated 2018 about a French designer called Sylvie Facon.
Facon is clearly the designer of this masterpiece and of a great many others.
Nothing to add to the comments? Pop over to the chat portal and see what's going on elsewhere in the site.