Studio WonderCabinet, aka Daniel Gelon and Heather Hudson, have another festive success on Kickstarter. This year you're invited to celebrate with Krampus; a traditional part of Christmas.
There are already over a 100 backers for a project that offers Christmas cards, gift wrap and ornaments. You can follow the progress on the campaign page.
There's a gotcha, sadly. Studio WonderCabinet can't ship the physical goodies out of the States. If you're in the United States, then you can get a card for only $3. Whereas $15 will get you a pack which could be a set of cards or a Krampus gift wrap bundle or an ornament set.
The rest of us, though, are not without options. There are PDF print your own options starting at $5 for a whole card set.
Stretch goals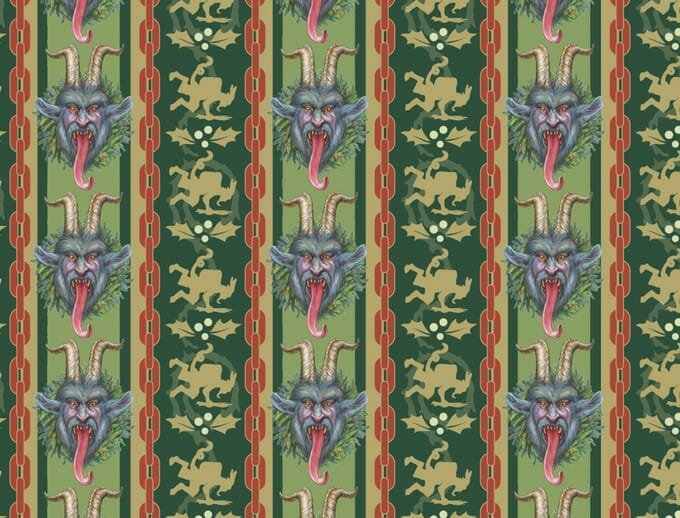 If the campaign hits $6,500, then the cards will get a printed interior, and at $7,000 there will be holiday art added to the envelopes.
It feels that $8,000 is worth aiming at because at that total Studio WonderCabinet will add a Krampus head to the back of every envelope, and that's the best possible way to make the delivery of your card a memorable one.
Should the campaign be a runaway success and nearly double the campaign goal then 5 different wrapping paper designs unlock.
Replying to other comments to this article with helpful observations can boost your karma.