Game Salute Kickstarted their Princess Bride card and dice game back in 2015. Now, according to ICv2 it'll be in shops just before 2020.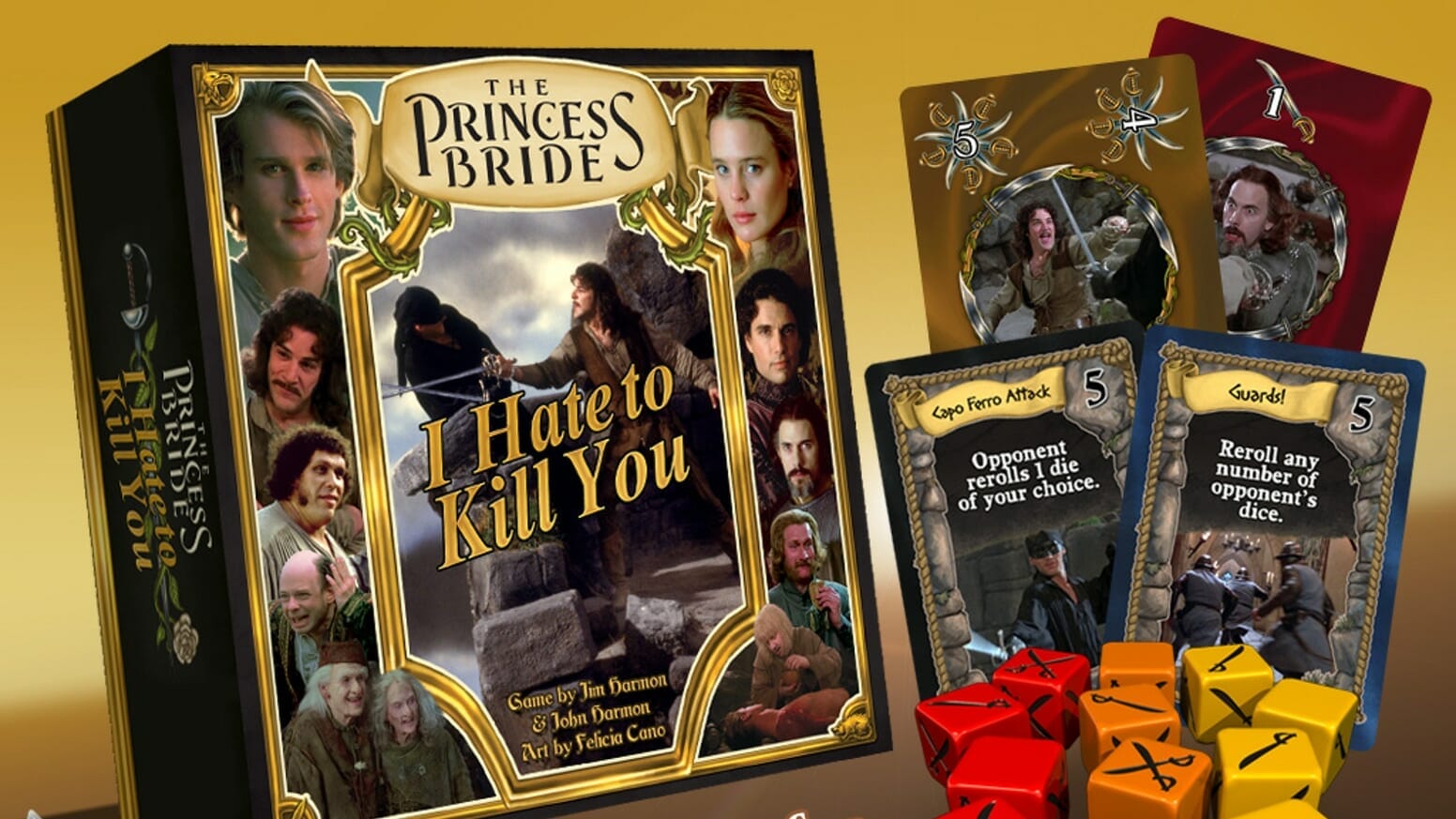 It's a quick game, with Board Games.com saying it takes about 10 minutes on average and giving it a rating of just over 6/10.
Players take on the roles of key characters from the iconic film; the Man in Black, Inigo Montoya, Count Rugen or Prince Humperdinck. Custom dice are then used to help determine the outcome of duels.
Cards can change the number of swords the custom dice have provided for players and whoever has rolled the most swords, after modifiers, has won the duel.
Check the comments below to see what readers have to say.