Gateway: The Book of Wizards was a 2012 Kickstarter project by the artist Sean Murry. It's a bit fairy tale. It's a bit steampunk. It is also rich in fantasy.
Think of The Book of Wizards as a field guide to famous wizards in the great city of Gateway. The Kickstarter was a success, Sean shared many images from it via Creative Commons and Behance and if you like what you see you can buy copies of it at City of Gateway.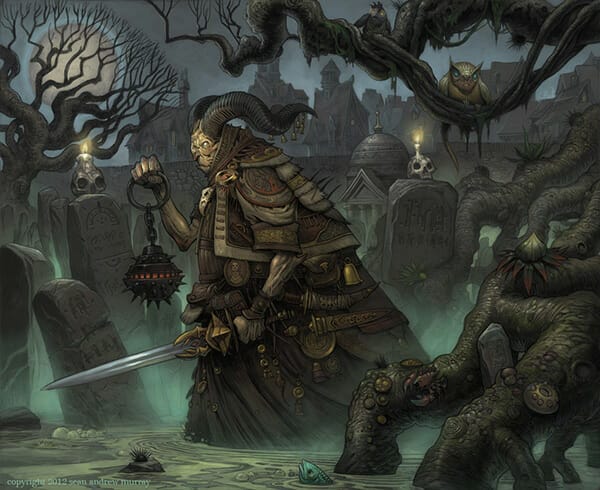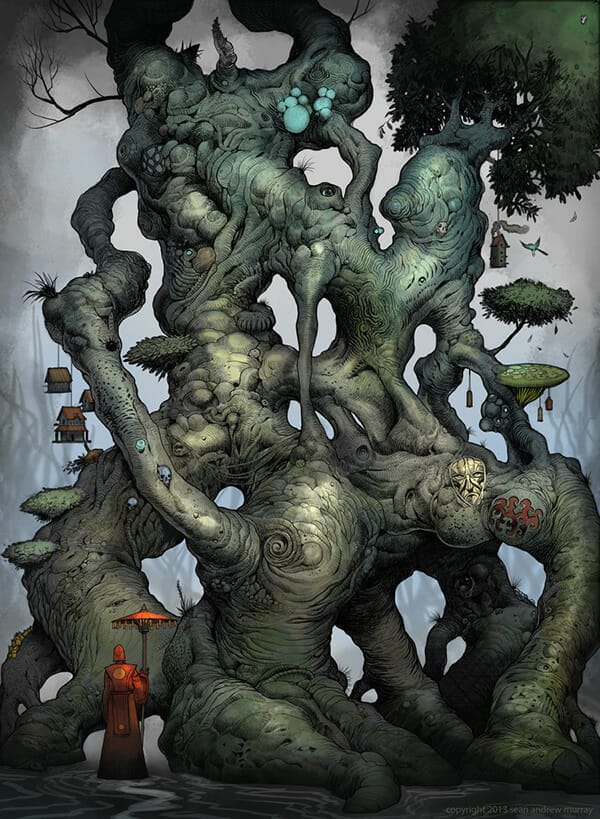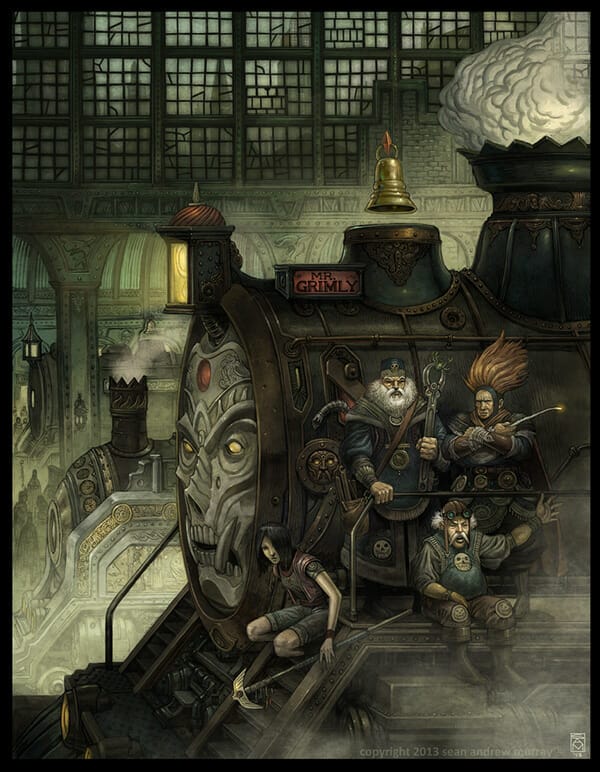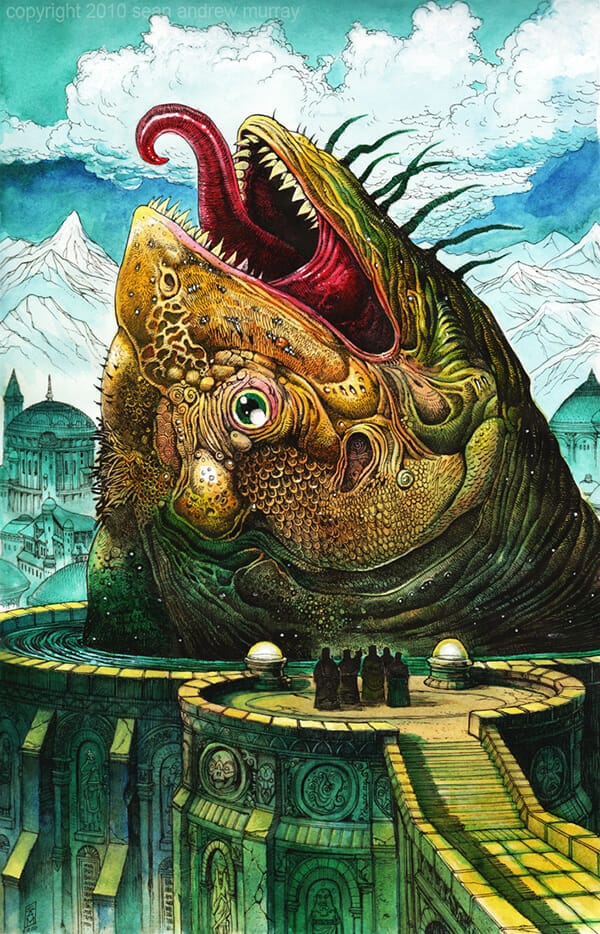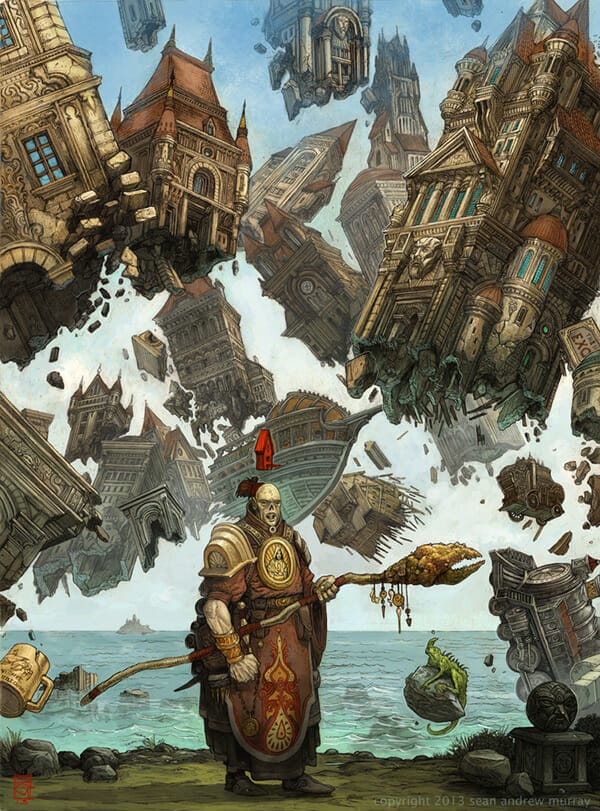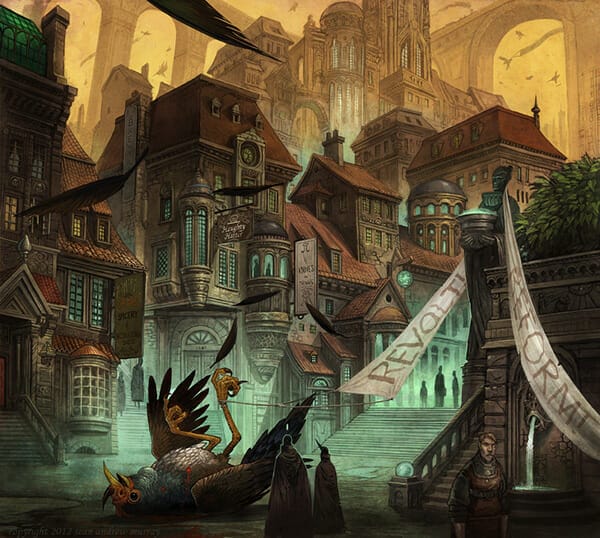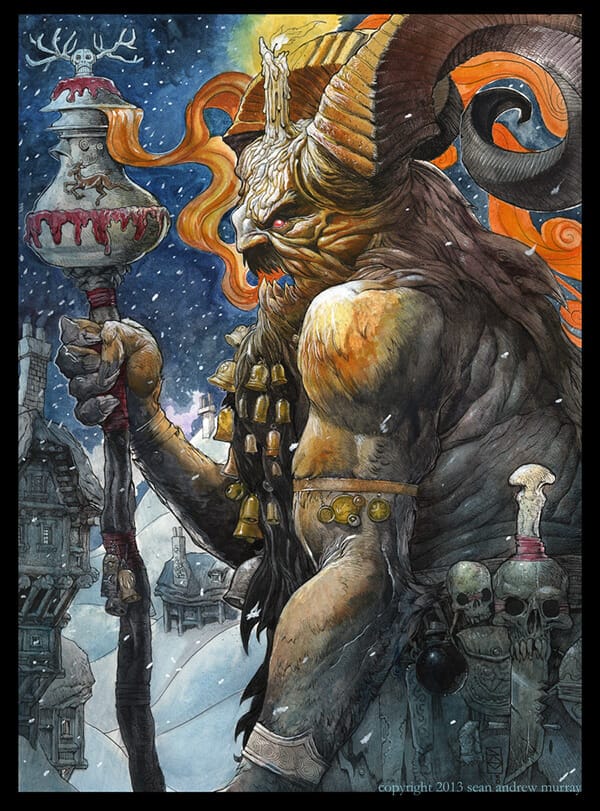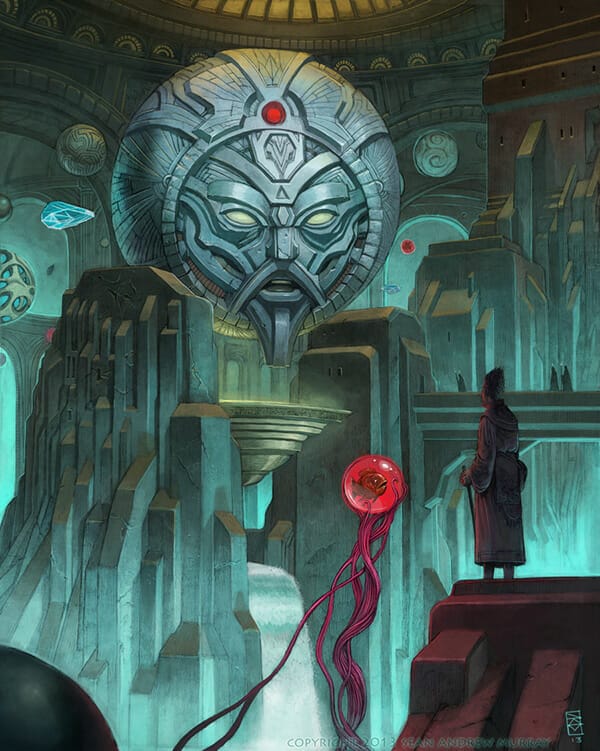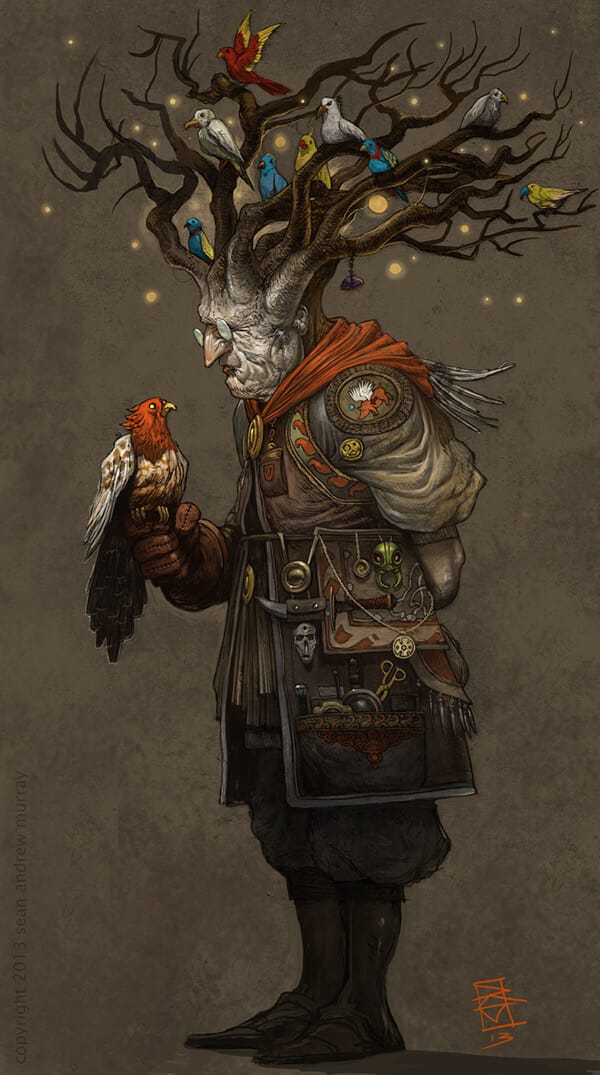 Creative Commons credit: Sean Murray.
Let us know what you think in the discussion area below.