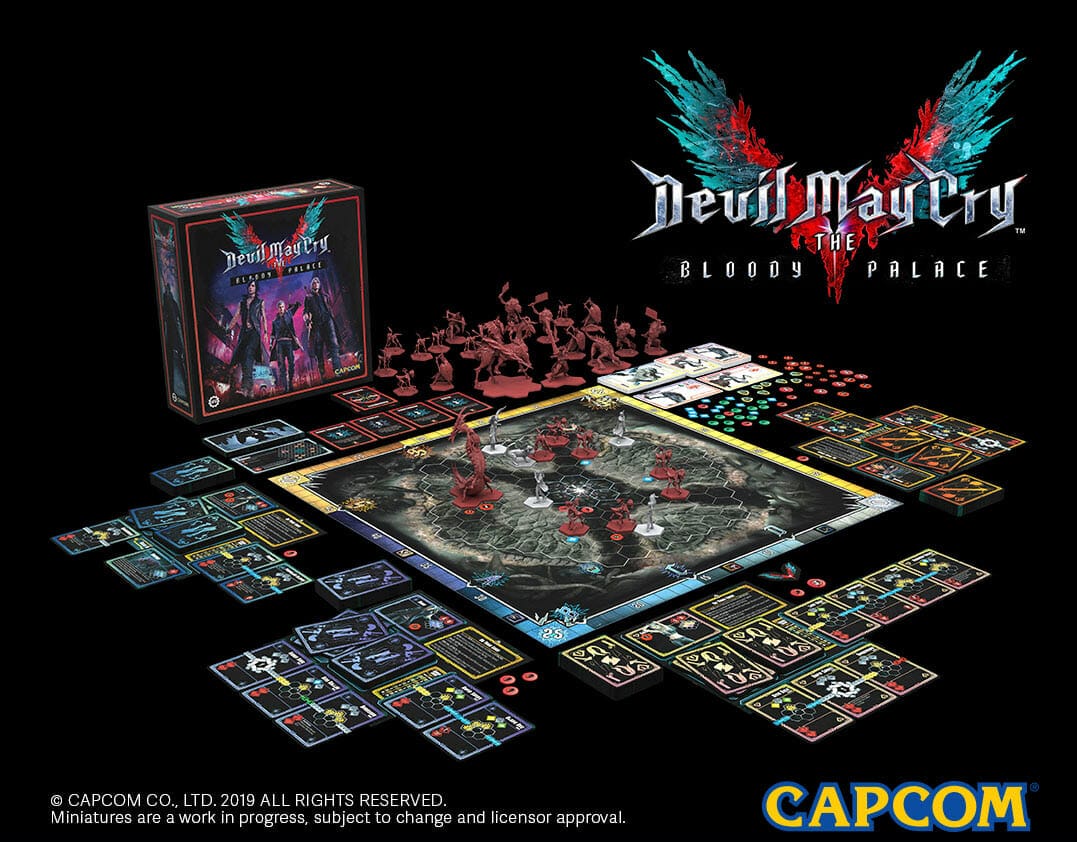 Five-year-old Steamforged Games has agreed on a licensing deal with Capcom to publish a Devil May Cry board game.
The partnership comes after the success of games like Dark Souls: The Board Game and Resident Evil 2: The Board Game. Devil May Cry: The Bloody Palace will head to Kickstarter in Spring 2019.
Steamforged Games proposed Devil May Cry board game is described as a fast-paced and easy to learn system that rewards style. Players are demon hunters; Dante, Nero, Trish or even V.
Mat Hart, Steamforged Games' Creative Director, said;
As a long-time fan of Devil May Cry™ and given my background, I couldn't be more excited to be a part of the team working on this board game."
From the beautiful sculpts through to the subtle yet dramatic depth of gameplay, we've captured the very theme and essence of all that is awesome about Devil May Cry™."