Alucard has a significant role in the current season of Castlevania on Netflix. Dracula's son (Alucard is Dracula backwards) and a half-vampire, Alucard is determined to stop his father's war on humanity.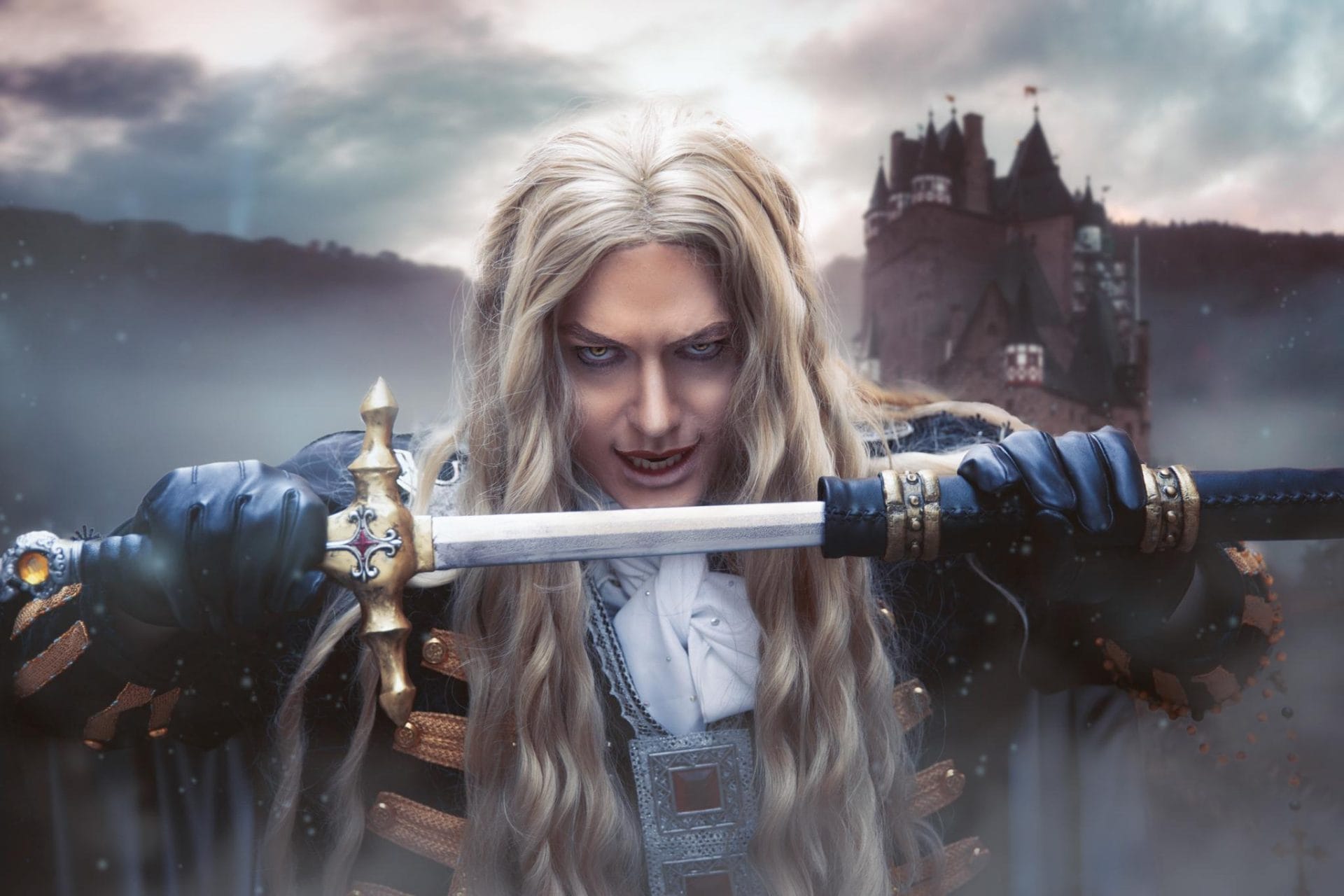 The cosplayer is Lane Monteith, aka AlphaNerd Cosplay, who you can follow on Facebook and Instagram.
Monteith is a top-tier cosplayer who has been in the community since 2011. He's a regular panellist at cosplay and geek conventions and frequently a judge too. He's won awards, most recently making the finals of the 2018 Masters of Cosplay Grand Prix in Toronto.
Want to see more of AlphaNerd Cosplay? He's a gallery of his most well known costumes on his site.