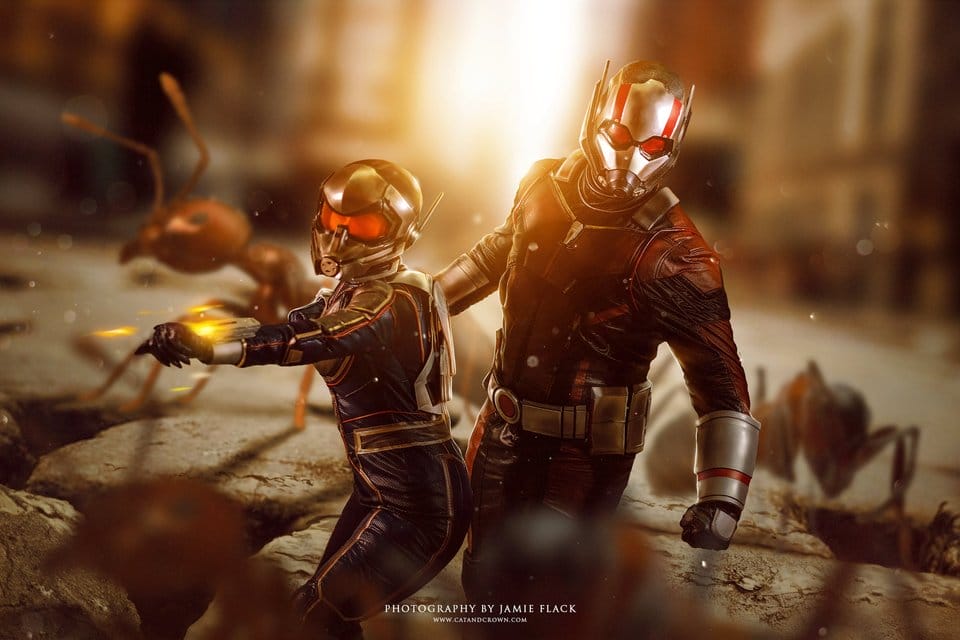 This isn't a promotion for the Ant-man and Wasp movie. This is cosplay.
Ant-man is cosplayed by Redwood Creations. He's also an illustrator with a store up on Redbubble but it is Facebook page where you'll find his cosplay photographs.
Wasp is cosplayed by Pixie Styxx, who is a cosplayer, model and burlesque performer.
The photograph credit goes to Cat & Crown Artwork who have an impressive collection of cosplay shoots on display in their Facebook header. Jamie Flack, the talent behind Cat & Crown is the Head of Creative at the marketing agency Digital Trailblazers (which appeared on the 2015 The Apprentice) so knows a thing or two about taking a photoshoot to the next level. The reviews for him in his Facebook profile are appropriately glowing and full of praise from cosplayers. You can buy him a Ko-fi.