The launch date for the forthcoming official campaign Waterdeep: Dragon Heist is September 18th. You can pre-order it on Amazon now.
You can get a better look at it on Roll20 today, though! Not only can you also order the virtual table conversion you can glimpse inside various modules and get a good idea of what might be held by the adventure. There's quite a range given Roll20 are providing spring, summer, winter and autumn add-ons for the package.
Waterdeep: Dragon Heist art
Waterdeep: Dragon Heist Roll20 seasons
Waterdeep: Dragon Heist Roll20 screen shots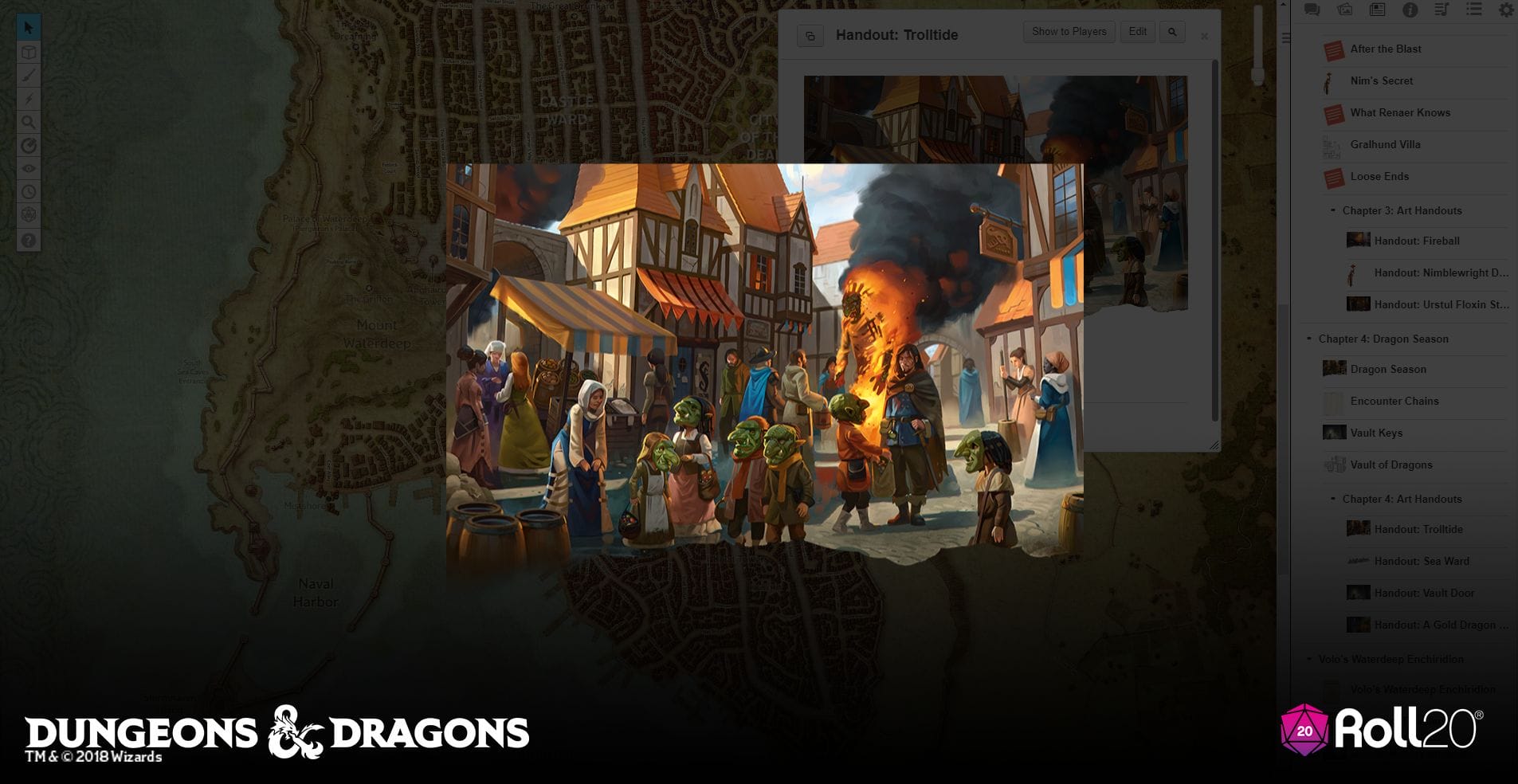 Leave your own remarks on this in the comment area at the bottom of this page.