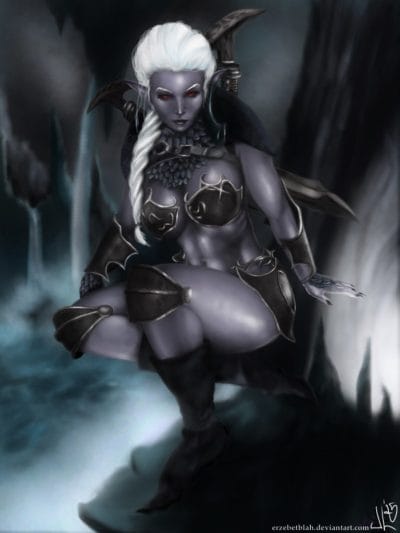 This feels like a common problem for gamers and DMs to solve; why would the Drow be outside? Dark elves are a fun race to include as an enemy or as a quirky character (if you can avoid the cliches) but why would they be above ground for any length of time?
Here's some quick suggestions.
Hates the matriarchal Drow class system.
Sent out on a mission.
Religious refugee running from the Priestess of Lolth.
Wanderlust.
(Forgotten Realms) Sent to kill Drizzt!
Scout for a Noble House who's House was destroyed while she was away. No reason, only danger, to return.
(DM approval pending) A difference between 'dark elves' and 'Drow' in this world.
A Drow adventurer explores above ground in the same way as above ground adventurers explore the Under Dark.
(Forgotten Realm) Run afoul of House Baenre.
A cave in leaves you trapped outside.
(Forgotten Realms) Vhaeraun (Masked Lord, The Shadow), the god of drow males, territory and evil activities on the surface, commands/directs your character to leave the Underdark.
Stolen away from Drow society and sold as a slave.
Driven to conquer new realms for the Spider Queen.
(Forgotten Realms) A member of the cult of Eilistraee.
Separated from her regiment by a powerful Duergar force or Illithid, forced to travel to the surface to find an alternative route home and then finds the surface more challenging/interesting than led to believe.
An eldest female with many dangerous younger sisters – escaping her home simply to survive.
A child soldier caught in a failed surface raid and left behind.
A spy; sent by nobles to keep an eye on the surface.
Do any of those tempt you? Add your own to the comments below or do you think the Drow can't be 'solved' in this way? Any reason why they're out of the Underdark is dull and overused?
Image: Drow Warrior by J. Lazarus and shared under Creative Commons
Geek Native's policy is not to copy and paste entire press releases, though we do use quotes and comments from them. As often as possible, articles here contain analysis, observation and denote speculation. You can read the site's commitment to accuracy and disclosure here.